Analyzing your marketing data has never been more important. Digital marketers know that they should make their data a primary focus when making key, strategic decisions.
If you want your business to stand out from the competition, you need to use every possible tactic to improve your strategy.
Read on for the top 3 ways you can make your strategy better as a data-driven digital marketer.
1) Set clear goals and articulate how achievement will be measured.
Even though you might think you're setting the right goals, chances are that your marketing team needs to re-evaluate your key performance indicators (KPIs).
Marketing analysis experts should be able to leverage information in the database to maximize marketing efforts and increase sales on a consistent basis.
Your team of marketing analysts should have access to a data warehouse and other tools found in a comprehensive digital marketing platform.
One example of a retailer that is investing in customer data analysis to produce impressive quantitative results is the luxury brand Versace.
According to Target Data Corp, by analyzing and appropriately segmenting its current customer list, Versace successfully targeted its most loyal customers and created a campaign that delivered a 35% increase in online sales.
Businesses succeed when they take a customer-based, data-driven approach to their marketing efforts. With the right technology at your fingertips, creating an effective strategy that revolves around customer data is more achievable now than ever before (regardless of your company's size or industry).
2) Make sure your data is accurate, and that your metrics can give you actionable insights.
One of the most important tasks as a marketer is promoting your brand to have a positive impact on your company's reputation and growth. However, if your data is incorrect or misleading, you may be making missteps you don't even realize and missing opportunities to focus.
According to the Harvard Business Review, poor data quality costs the US $3 trillion per year. In spite of the cost, an alarming number of companies still do the bare minimum of ensuring data quality. In their minds, they want to invest the most time, energy, and brainpower in the actual interpretation of their data (apparently, regardless of the quality).
If you want actionable insights that can produce results, you need to do everything in your power to make sure your data is right.
Data quality assurance is not as easy as going through the motions of auditing and data cleansing. You need to intentionally store your data in a way that makes the most sense for your business goals.
A data warehouse offers a centralized storage space, reconciling all of your customer databases. For example, our proprietary Chainlink Data Warehouse allows you to aggregate, integrate, and leverage data from every source that you incorporate and gather in your cross-channel marketing activities.
If you want to improve your data-driven marketing strategy, revamping your data storage, organization, and accuracy is an excellent place to start.
3) Make sure your marketing team understands the digital platform you're using to analyze data.
Managing a digital platform is an ongoing process. If you want to streamline inefficiencies in your marketing process, you might need to re-train members of your team.
Make sure your team is equipped with at least the basic skills and vocabulary of whichever data management, marketing automation and/or analytics tools your company uses.
Not everyone is a data scientist, but everyone should at least be able to speak the same digital marketing language and understand each other.
Create easily digestible visual representations of data (such as a bar graph or pie chart) and customize your marketing dashboard to be as intuitive as possible. Make sure your team is not tracking too many data points at one time for any given marketing campaign or program.
Even if you are not a team leader or manager, it's important to take on the leadership role to ensure your marketing department's understanding of starting with the data first, then determining goals, strategies, and tactics.
It's not everyone's responsibility to carry out the methodical process of reading the data, developing questions, experimenting/testing, analyzing/drawing conclusions, course-correcting, and repeating.
Nevertheless, you don't want your team to struggle with the basics.
Unclear goals, messy data, and a poorly trained team is a recipe for disaster (that will likely result in a large loss of money). On the other hand, focusing on making improvements to your data-driven marketing strategy can result in an impressive increase in marketing ROI.
When creating your data-driven marketing strategy, be sure to determine which data assets you have, create goals based on your data, and adapt your strategy accordingly.
If you need guidance, Chainlink is here to help. The Chainlink Data Warehouse seamlessly integrates and organizes data from all of your sources so you can have a unified view of your organization's customer information.
Want to learn about the technology-focused, managed digital marketing services and solutions that Chainlink can offer you?
Reach out to us to learn more about how we can help your business grow online. We'd love to give you a free consultation.
Also, don't forget to sign up for our newsletter for more exclusive tips and strategies that are both effective and easy to follow.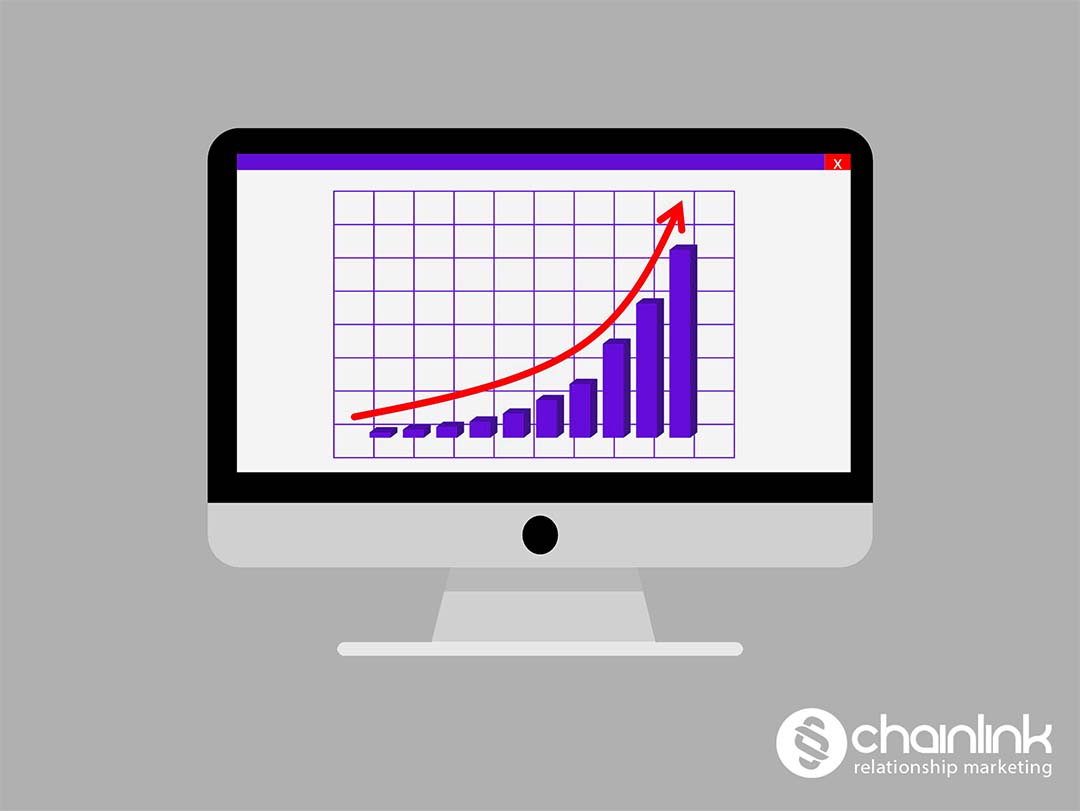 Sign Up for the Chainlink Weekly Newsletter
More SEO Insights from Chainlink Marketing
Want to create an SEO strategy that drives conversions for your company?
Chainlink is here to help.