Over the past 20 years, the rise of digital marketing has revolutionized how business organizations approach their marketing campaigns. Today, the positive effects of data-based inbound marketing are widely proven. It's an imperative component to any company's successful marketing strategy.
Forced interruption marketing simply won't cut it anymore in the long run. That being said, digital marketing definitely brings its own set of unique challenges. If you're a digital marketer, there's no doubt you'll be able to relate to these challenges on some level that we've highlights with our 5 Digital Marketing GIFs.
Not Feeling Equipped to Deal With Big Data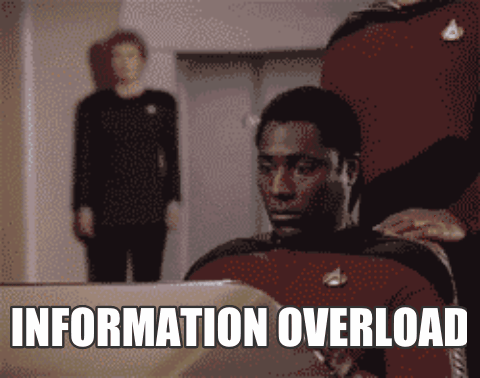 The vast amount of data at marketers' fingertips can sometimes seem more frustrating than useful. Sorting through and tracking countless data points is overwhelming without the right tools. The challenge of Big Data is not only the amount of data, but also its complexity and the difficulties of processing it using traditional enterprise applications.
Collecting and storing the most extensive set of data points possible affords marketers the flexibility to query data based on the criteria important to their companies. Big Data is invaluable because once marketers discover a new trend or item of interest, then they can analyze this information across channels.
Not Always Meeting Your KPIs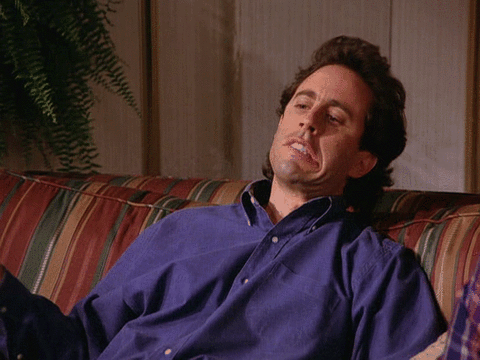 The sheer discouragement you feel after receiving a poor performance review of your carefully designed marketing campaign can be devastating. The reality is that it's bound to happen at some point. The good news is that you can always use the information you glean from the experience to readjust your KPIs and set your client up for success.
Ask yourself again: what is the overall goal of the campaign? Is it brand awareness? New customers? Revenue increase? Even with the best digital tools, you can never micromanage every aspect of a marketing campaign with so many outside factors at play. However, having clear and accurate goals can help mitigate this issue.
Feeling Like Your Content Isn't Up to Par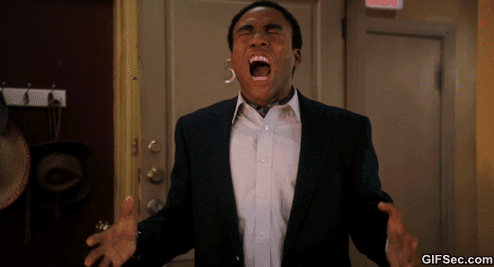 Quality content marketing is crucial when you're trying to improve your site's SEO and generate leads. But with your competition constantly publishing similar articles and materials, how do you set your brand apart?
There's nothing more frustrating than when you think of a groundbreaking, unique idea and it turns out that a competitor already did it… and did it really well. It's not worth feeling defeated.
There's almost always a creative way to make a fresh version of the content using your brand's voice. Awareness is important, but the key is to continue producing content no matter what your competition is doing.
Struggling with Social Media Strategy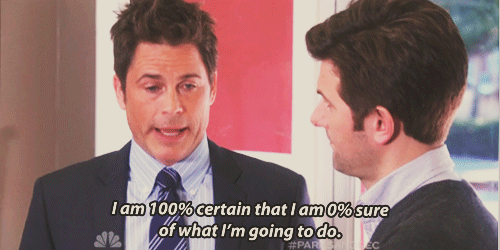 Maintaining Relationships With Influencers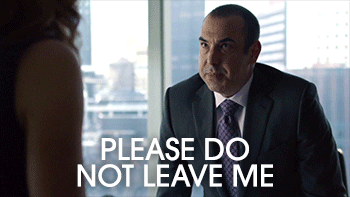 Social media is an aspect of digital marketing that seems a lot easier than it actually is in practice. In order to have maximum impact across channels, you need a carefully calculated social media strategy.
Companies are more likely to have failed on social media than succeeded because they underestimate the importance of having a thoughtful plan. No matter the size of the business, the appropriate research and analytics regarding social media must be taken into account.
Stop making social media an after-thought and you'll be happily surprised to see the difference it makes in the success of your campaign.
As a digital marketer, there are countless roadblocks you'll encounter. Like with anything else in life, the key is to persevere and learn from your mistakes and challenges. In the end, the reward of inbound marketing will greatly exceed the struggles along the way.
Are you looking to make an impact with your organization's content marketing strategy? Want to learn more about Chainlink Relationship Marketing's cutting edge tools and our uniquely effective targeted content marketing process and inbound marketing automation?
Reach out to us below to learn more about how we can help your business grow online. We'd love to give you a free consultation.
Also, don't forget to sign up for our newsletter for more exclusive tips and strategies that are both effective and easy to follow.
Sign Up for the Chainlink Weekly Newsletter
Want to create an SEO strategy that drives conversions for your company?
Chainlink is here to help.