Guest blogging has become a very popular way to promote an individual's brand or ideas on another's publication that may have a wide audience with higher viewership. Due to the overwhelming outreach we've been receiving about Guest blog posts, we'eve created these guidelines to share, however it's worth noting, these are the same principles and guidelines that our Content Marketing team follow for our award-winning digital marketing blog.
Guest Blogging Topic Guidelines
We're always open to hearing ideas for a guest blog post submission. Reach out to us if you want to write an article under one of our six blog categories:
Here are five main guidelines to keep in mind before sending us your pitch:
1) your content Must Be unique
Please take the time review some of our previous writings to make sure your content matched the Chainlink Marketing voice, and you're writing about a topic that we haven't previously covered (read our previous posts here).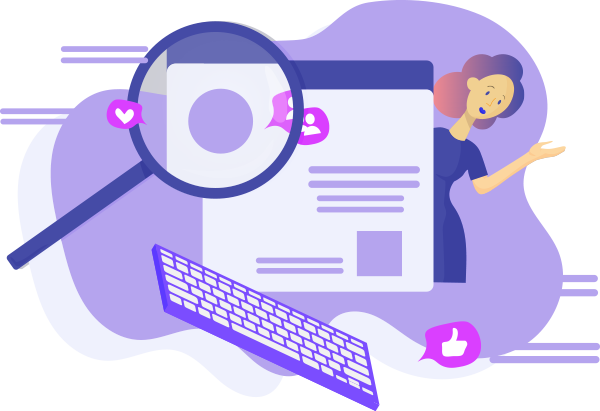 2) Your content must be accurate and authoritative
We're looking for content based on facts, expertise, and experience in the industry, not opinions. We also want our guest bloggers to be experts on the topic they choose to write about.
3) Use relevant, timely, and reputable data to support your points
Be sure that any research you reference comes from legitimate sources and is not outdated. Also, please make sure you are appropriately citing your sources, including the proper hyperlinks in your submission to the original source.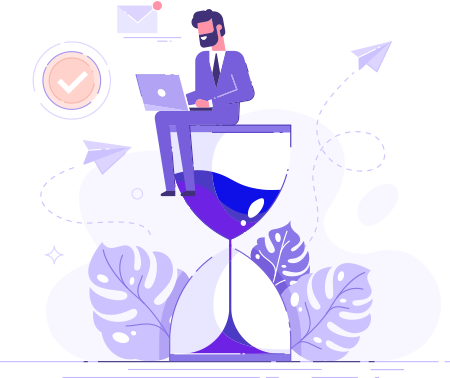 4) your content should be at least 1,000 words long
We're looking for substantial, in-depth content. Usually a comprehensive blog post with supporting examples and actionable tips has at least 1,000 words.
5) Keep self-promotion to a minimum
We won't publish content that solely revolves around promoting your brand/services. Too much self-promotion in a blog post is distracting and decreases the writer's credibility. Please only link back to your own website once within the article. Also, please submit an author bio (200 words max) and headshot with your article.
Extra points and gets you more likely to get published:
1) Proper article structure (including H1-H4 tags)
Although this has been a topic of much discussion based on John Mueller's (Head of Google Search) comments about H1's (read the debate here), it's easier for human's and search algorithm's alike to read a properly structured parent/child structured article.
2) Original infographics or images (include in a Dropbox link or upload individually)
Original artwork or infographics that properly summarize a topic can be super useful to readers as visually many people can understand and digest a topic with lots of information. Extra credit is awarded for highly shareable imagery like this.
3) Topics that are news-worthy
Writing about digital marketing topics that are timely, such as how recent Google Webmaster tools have changed, a Google Algorithm change etc can be extremely helpful.  Chainlink Relationship Marketing literally wrote the Google News Guide (ranked #1 for this term), so we care about having new and timely articles, and so do our readers.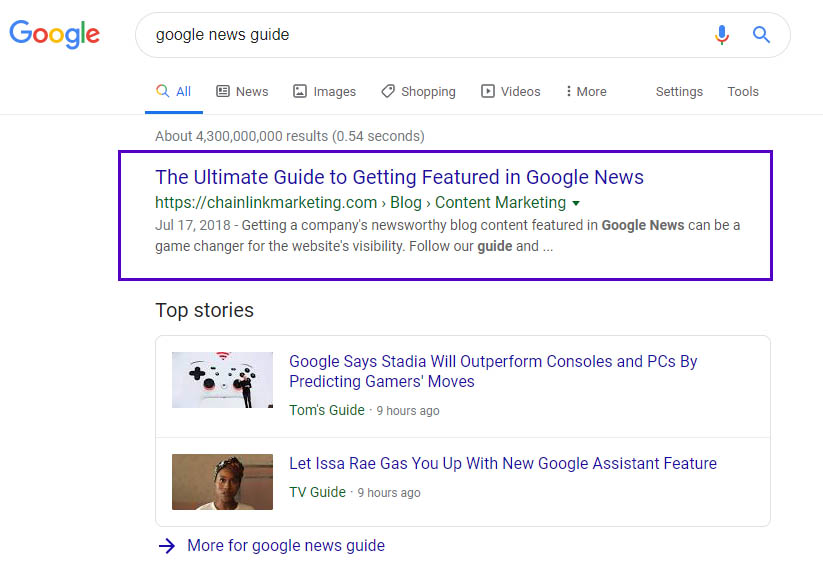 No-No's for Chainlink Marketing Guest Posts:
Please don't submit articles that we've already written about or topics we've covered before. Please check out our posts thoroughly before submitting your article. You can find all our post on our blog.
No link-building schemes – we're here to spread digital marketing knowledge.
We won't publish anything we deem to be offensive or critical. This is a safe space.
If we do publish your blog, you may not repost it to your own blog or elsewhere. Having duplicate content is bad for overall SEO and users in general. We encourage you to promote the content as widely and broadly as possible, however unfortunately if we find that the content has been posted elsewhere, we'll have to remove it.
WE NEVER ACCEPT PAID GUEST BLOG SUBMISSIONS!!!
Chainlink Relationship Marketing will only accept content that we deem to be valuable to our visitors and readers, and will never accept paid submissions as it creates an inherent conflict of interest.
No affiliate links will ever be accepted.
Still interested in a Guest Blog???
All joking aside, we appreciate your interest in contributing to our blog. The submissions to be featured on our blog will be reviewed in the order they are received, and we'll reach out to discuss any edits to help make sure your work matches our tone and we publish pieces that meet our standards. Please submit the your content below, and we'll be in touch as soon as we can. Thanks again!