Evaluating Your Competition
It is always helpful to research your competitors, because the more you know about your competition, the more you'll know how to outperform them. Researching your competitors is more than just identifying their weaknesses, but their strengths too. Figure out what top-ranking content marketers are doing right that allows them to be high up on search engines. Identify their target audience and how they are engaging them, find out how frequently your competitors are publishing information and the type of content they publish. When looking at competitor content, look for the keywords they use and how they rank for each keyword. Gathering all of this information can help you identify what you can learn from your competitors, how to implement new strategies, and even give you examples of strategies that aren't successful so you can avoid making the same mistake as your competition. Luckily, there are plenty of ways to obtain this information, such as visiting competitors websites' social media pages and signing up for their emails. There are also tools that will do the work for you by identifying the number of followers your competitor has, the quality of their followers, and the number of followers/subscribers your competitors acquire on a daily basis.
Outperforming the Competition
Learning from your competition is a significant first step in developing a better strategy on how to outperform them. To become ranked on the first page of a search engine, such as Google, it's important to understand the layout of Google search results. The three types of results that show up on a search engine are: paid, organic and local. At the top of a search engine are the paid search results. Organic search results show up between the paid results, and local search results are between the top paid and organic results. Using a combination of all three types of searches is your best bet. Since you've already researched your competition, you probably have a good idea about the types of keywords that will generate more clicks and help your SEO, which help you build brand awareness. However, you can also perform keyword research for your target audience or your industry, which goes beyond just evaluating what keywords your competition is using. Adding new and quality content frequently, updating your homepage and various landing pages, and attempting to get backlinks to your site can help you get to the top of rankings. However, your goal should be more than just ranking high on Google's search results. You should also aim to optimize your blog and overall website to gain a competitive advantage. For example, small details like product-specific landing pages and call-to-action banners or buttons can help optimize your website for conversion.
Narrowing down the right statistics and trends for your industry can help you find an advantage that will take your content marketing to the top. Here are 4 quick tips to keep in mind to help you rise above your competition:
1) Post consistently 60% of marketers create at least one piece of content each day. Creating new content is hard, so putting in the work to develop original content every day can help you gain an edge on competitors. Not everyone is willing to put in as much time to create new pieces daily 2) Develop a strategy and stick to it Aim to sticking to a specific voice that will separate your business from other content marketing blogs out there. Make sure your strategy is focused on developing high-quality, original content. Having a documented content strategy can help outline steps, goals, and ideas to keep you on track. 3) Distribution is key Get your content shared on social media and prominent publications within your industry. The more your customers are engaging with your content by sharing, liking, or commenting, the better chance you have of acquiring new leads. 4) Listen to your audience Look through the comments or question pages on your website, social media, and your competitor's comments and questions they receive from customers. Doing this will give you a better understanding of the kind of content your audience wants to hear, which can help you get more engagement on social media.
Chances are that you and your team have spent a ton of time and effort creating content that resonates with your target audience. Without the proper promotion, your content can go unnoticed, undermining your hard work.
Chainlink Relationship Marketing
can help you strengthen your promotion and distribution efforts. In addition to using our proprietary marketing automation platform for your email services, we can help you develop landing pages, your social media presence, and your blog. Want to learn about the technology-focused, managed digital marketing services that Chainlink can offer you? Reach out to us below to learn more about how we can help your business grow online. We'd love to give you a free consultation. Also, don't forget to
sign up for our newsletter
for more exclusive tips and strategies that are both effective and easy to follow.
Sign Up for the Chainlink Weekly Newsletter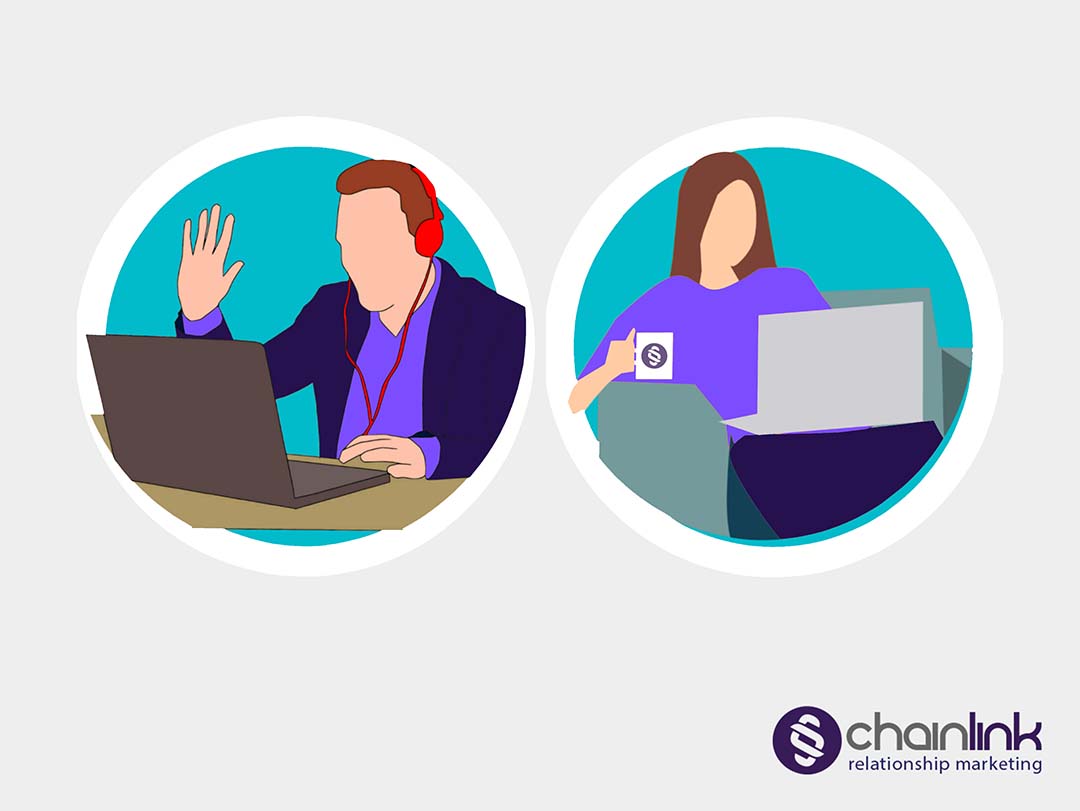 More SEO Insights from Chainlink Marketing
Want to create an SEO strategy that
drives conversions for your company?
Chainlink is here to help.