When writing content for an ecommerce brand's blog, it's important to have specific goals in mind for each post.
Effective blog posts by successful ecommerce businesses have content that's tailored to the audience they are trying to target.
Different call-to-action messages are embedded in the customized content to entice readers to take the next step towards making a purchase.
This article will help you gauge how to customize content for your ecommerce brand's blog in a way that's designed to grow your sales.
Drive Current Customers' Engagement
Your current customer base probably makes up your company's most consistent blog audience. This is important to remember, because when creating your content, you should be thinking about why your customers have chosen to purchase or use your products and services.
When you approach content creation in this way, you'll automatically produce articles and videos that are more valuable to your audience. For example, post creative interesting new ways to use/wear your product that your customers might find interesting.
Most likely, your customers are already familiar with your product or service that your business has to offer, so simply posting blogs about new products or promotions won't drive much engagement.
Instead, give your customers more of an insight to your company and the backstory. Talk about how were specific products developed and the unique history behind them.
As an ecommerce blogger, it's important to investigate if there are any relevant, important stories behind your products or the founding of the business.
It is also important to keep your customers updated on current trends or products that the company is working on currently, like if your business is developing any new products you can speak to the need for their development and why the company thinks a new or current product is important to their customer base.
You can also drive traffic to your blog through social media. Sharing articles on Instagram or Facebook can help you build a social following while keeping your pages updated regularly with unique and fresh content.
Increase Visibility With Inbound Links
Inbound links are links to your website that are usually embedded from external sources.
An inbound link is the most valuable, but it's also the most difficult link to get. It's valuable because it means another website, another blog post, or another social media account has visited your site and gave it their stamp of approval.
Commenting on other blogs and posting on social media or even in industry-specific forums creates the opportunity to include a link to your website and build relationships with other bloggers who can help expand your audience.
If your audience is small, you might feel like your efforts to build your audience will go unnoticed. Even if your readership is practically insignificant, you are helping your website's SEO efforts by publishing quality content.
Also, the more you meaningfully participate in conversations online and positively represent your brand, the more visitors you'll attract to your website (and probably your blog).
The bottom line is that blogging, even when you're not super popular, boosts SEO efforts, particularly when you create content that people want to link to.
Research Your Competitors
No matter what your company sells, it's important to look up competitors by going to your web browser and typing in search terms related to your niche. If you look up "workout clothes," your browser will generate a list of competitor websites, and depending on your market, you should choose the ones that seem to be most like yours.
Not every competitor will have their own blog, however, it's important to do your research and look at other companies you are competing with and evaluate their blog, if available.
By keeping tabs on your competitor's blogs, you can see tactics they are using that may or may not be successful with your shared target market. This may give you a better idea of what direction to take when writing content for your business's' blog based on the response (or lack of) that your competitors may be receiving from consumers.
If you want to increase your sales, improving your blog should be one of your first considerations. Chances are that you won't convert too many readers when you first start off.
However, as you grow your readership, your posts will be more impactful, and you can leverage the vast audience you reach.
Once your blog is more developed and you have attracted a larger audience, then promotional content and links to buying your products within your blog posts will be more appropriate.
Whether you are currently writing blog posts for your company, or you are looking to start doing so, these are important tips to keep in mind whenever you are creating new content.
Are you looking to make an impact with your ecommerce brand's blogging strategy? Want to learn more about our cutting edge tools and our managed, automated multi-channel campaigns?
Reach out to us to learn more about how we can help your business grow online. We'd love to give you a free consultation.
Also, don't forget to sign up for our newsletter for more exclusive tips and strategies that are both effective and easy to follow.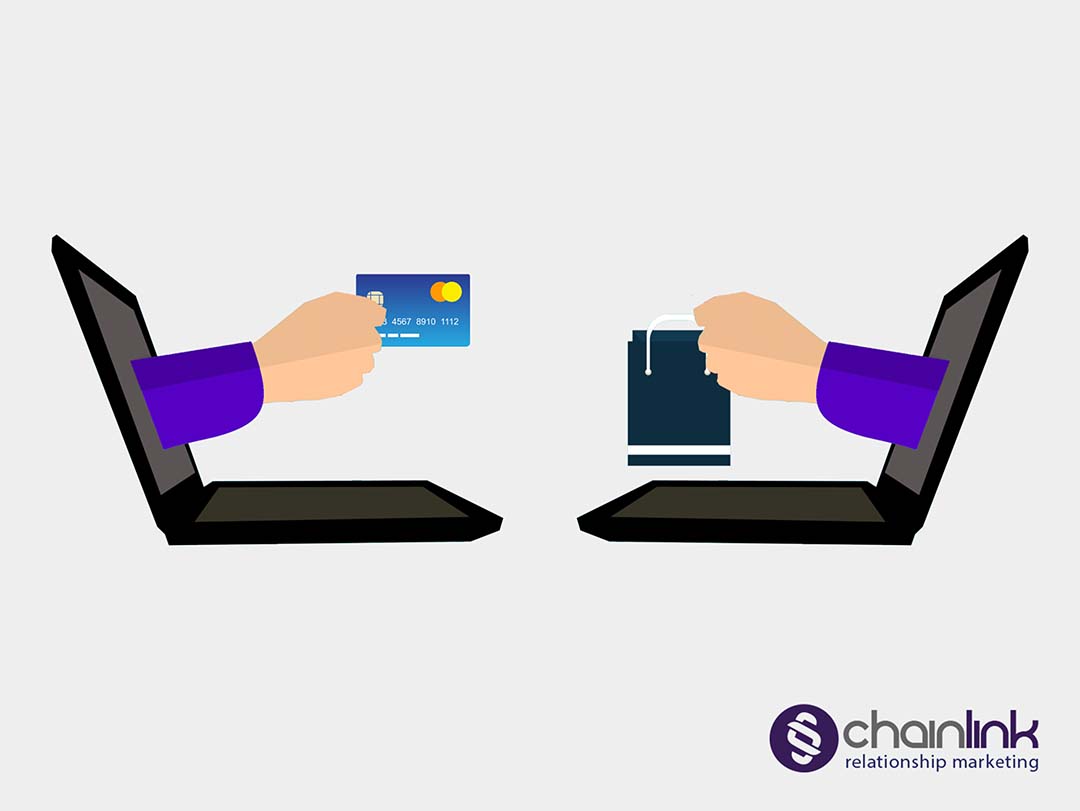 Sign Up for the Chainlink Weekly Newsletter
More Ecommerce Insights from Chainlink Marketing
Need a hand with your website's content strategy?
Chainlink is here to help.