Increasing Sales by Leveraging Your CRM System
Having a deep understanding of your customers and their needs/wants/constraints can lead to longstanding and mutually beneficial relationships, and yield multiple sales and repeat business. The issue with this axiom is that it's hard to manage multiple clients and remember every single individual preference!
This is where a strong data-driven CRM can pay long-term dividends. A detailed CRM allows you to accurately "remember" each customer's spending patterns to the minutest detail, ranging from the individual's age, location, or gender to his/her custom preferences and buying habits. These incremental data allow you to break your customers into separate segments based on tastes and budgets, and ultimately focus your marketing on the most profitable customers and increase sales conversion rates.
Regardless what kind of business you operate, no one can afford to lose customers. The relatively cheap cost of implementing a CRM can often by justified by retaining one key client that may have been on the fringe of leaving (without your prior knowledge!), and then you get the entire upside of new leads/clients for free!
CRM packages can be fully customized, crafted, and fine-tuned to meet your company's specific needs and objectives. We can create a solution that works seamlessly with your existing infrastructure and software, or focus more on the sales process by scheduling calls or prompting customized emails to customers to verify purchases. Whatever are your biggest business needs, we can find a way to set up and establish an efficient CRM to help solve these problems.
Do you want to know which of your marketing campaigns are getting the returns you're looking for in real time? Chainlink Relationship Marketing's Marketing Attribution tools measure all of your cross-channel campaigns, including Facebook, Instagram, Email, Inbound, Direct, Twitter, and others.
Reach out to us below to learn more about how we can help your business grow online. We'd love to give you a free consultation.
Also, don't forget to sign up for our newsletter for more exclusive tips and strategies that are both effective and easy to follow.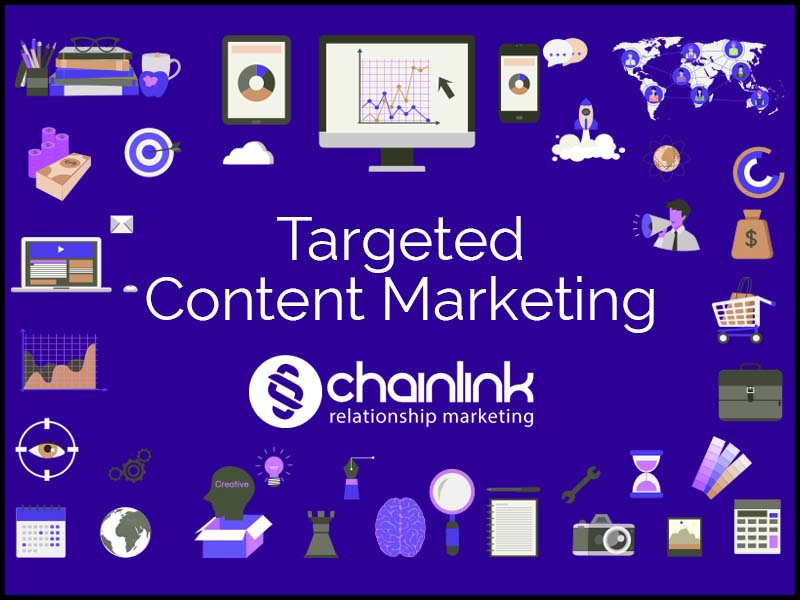 Sign Up for the Chainlink Weekly Newsletter
More Ecommerce Insights from Chainlink Marketing
Not sure how to take your ecommerce brand's marketing efforts to the next level?
Chainlink is here to help.