As the year quickly comes to a close, businesses are fine-tuning their marketing strategies to make the most of the last couple of months of 2019.
We decided to share these ten tips to help you make sure you're on the right track with your social media marketing. Make this the most profitable holiday season yet for your business and be sure to follow our social media advice before the holidays are in full swing.
1) Make sure you're focusing on the right social platformS
As a business owner, you probably already have a strong idea of the social media platforms where your customers spend the most time. Different demographics of consumers use social media for a variety of reasons. Every social media platform has its strengths and weaknesses.
For example, Instagram is a common platform used to advertise clothes, cosmetics, and other consumer products, but you definitely wouldn't be running a paid ad campaign for those types of items on LinkedIn. LinkedIn's reputation in the business world makes it a great place to advertise B2B products and services.
One interesting fact to keep in mind is that Facebook has a lower average engagement rate than Instagram. It's important to understand which social platform(s) your particular audience engages with the most. People often forget about Pinterest, but according to Lyfe Marketing, Pinterest actually drives an astounding 25% of all website referral traffic.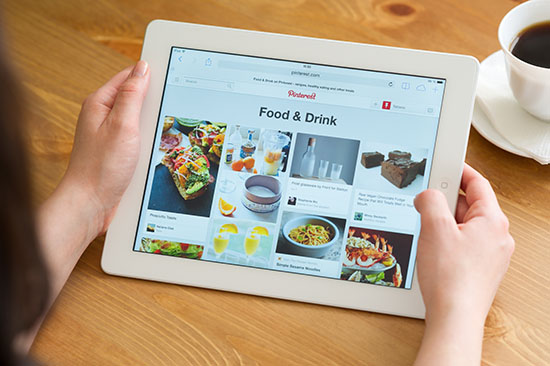 2) Figure out the type of content your audience wants the most
What type of content strongly appeals to your target audience? Different age groups and other demographic factors have a huge impact on the kinds of ads that people want to see. A younger audience might respond better to eye-catching, fast-paced, pop culture savvy video ads. An older demographic might prefer video ads as well, but maybe they don't resonate as strongly with the same style or approach. Tailor your marketing content to meet the needs of every segment of your audience.
3) Consider working with micro-influencers
Micro-influencers are great to work with to help you reach your niche market more directly than you would with more popular influencers. These types of influencers tend to have a pre-existing audience of a rather specific area of interest. For example, a micro-influencer who is interested in clean living would be a great choice for a burgeoning all-natural makeup brand.
If you take a look at the account @thecrunchyradish on Instagram, you'll see a prime example of a micro-influencer for a health/nutrition oriented company.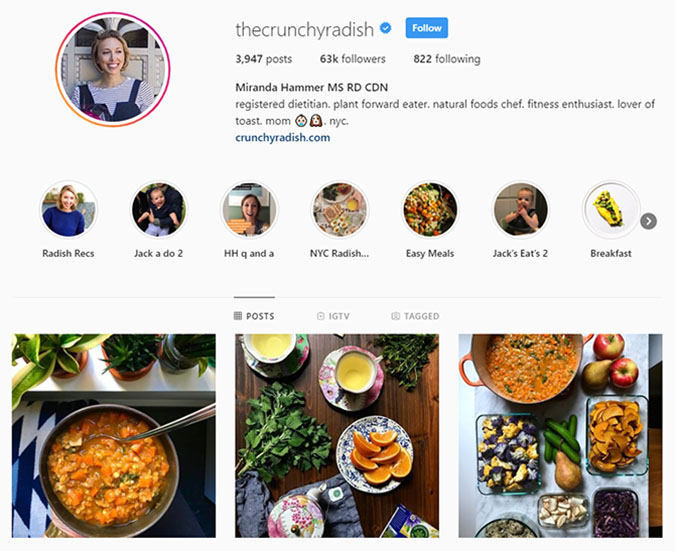 4) Be strategic about when you post
There are numerous variables to keep in mind when it comes to choosing a time to post (algorithms play a big part in this). However, there are certain times of the day when posts receive the most engagement. Taking a look at the best times to post on social media is always a smart idea for any business trying to boost their posts' visibility.
5) Prioritize keeping your online interactions as human as possible
In a world full of automated replies, it's a breath of fresh air to see a genuine comment on a user's post. Glossier, Fashion Nova, and other "new age" brands love to get as personal as they can with those who engage with their posts.
Some brands have even taken to DMing (direct messaging) their followers to foster closer relationships with current and potential customers. In fact, according to Sprout Social, 21% of consumers would rather message a brand on social media instead of calling up customer service, and 57% of consumers report reaching out to brands on social media to ask a question.
6) Be clever and creative with your paid content
Companies that engage with their customers in new, clever and creative ways can increase brand loyalty. For example, customers love when Denny's posts "millennial humor" to their Tumblr page or when fast food chains "beef" over Twitter. What customers don't love is when their feeds are constantly inundated with ads.
What might begin as a well-received ad can quickly turn into a nuisance if it's shown too repetitively. Customers appreciate when companies take a unique or witty approach to their advertising. It's more memorable and more effective than flooding your audience's feeds with repetitive paid content that will ultimately annoy them.
7) Avoid buying fake followers at all costs
Social media users can tell if a brand has fake followers by comparing likes and comments to their number of followers. When customers catch on that a company is relying on fake followers, their reaction is bound to be detrimental to that brand. When a company buys followers, it tells users that they don't have confidence in their actual audience. 
8) Make your website and social media accounts seamlessly compatible
It's key to make your user experience as seamless as possible. The modern consumer craves and demands convenience. Your customers want to scroll through Instagram, make a purchase, and continue scrolling with as few roadblocks as possible.
Make your website's UI/UX interface beautiful and create social media profiles/feeds that are visually compatible. You want there to be aesthetic consistency and a logical connection between your website and your social media accounts. For example, Brooklinen is an ecommerce company for luxury sheets, and they do a great job of keeping a clean, consistent aesthetic across all channels and platforms, including their website and Instagram.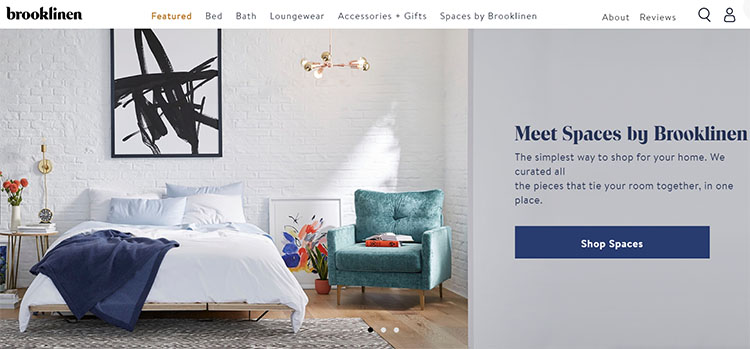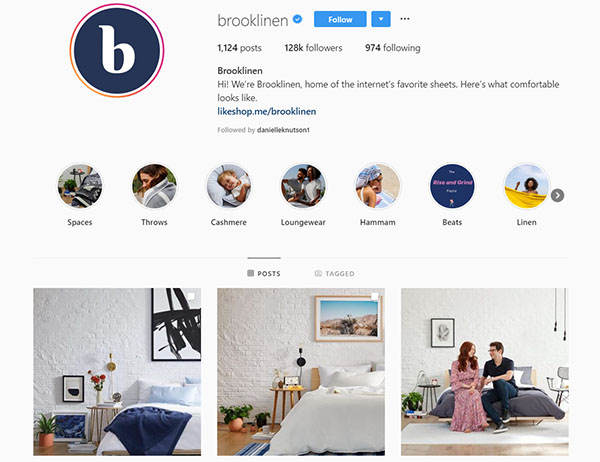 9) Maximize sales by keeping your marketing fresh
As we mentioned before, audiences grow tired of the same type of content pretty quickly. The national attention span is getting increasingly shorter with each passing day, and advertisers have to keep finding new ways to keep their products and services fresh in the minds of their customers. One way to keep your marketing fresh is to add a level of immediacy that social media affords to your products.
Keep your marketing materials fresh to inspire new and returning customers. Switch up your content formats and styles. Create a unique campaign that makes audiences jump at the seemingly limited chance at the product.
10) Pay attention to your competitors
Social media is highly saturated with paid content, so it's easy for your brand to get lost in the noise. Although you shouldn't obsess over your brand's competition, you do need to take a close look at what they're doing if you want to get ahead of them. Pay attention to the customers your competitors are inadvertently neglecting, and find ways to fill in the gaps they leave. By analyzing what their promotional tactics are missing, your business can run discounts and specials that attract the consumers that your competitors are overlooking and attract them to your brand instead. 
Wrapping It Up…
It's a crucial time of year for all companies, especially ecommerce retail brands who are anticipating the busy holiday season. If you found these tips useful and want more advice for navigating today's social media landscape, check out some of our other posts right here on our social media blog.
Reach out to us to learn more about how we can help your business. Also, don't forget to sign up for our newsletter for more exclusive tips, too.
Sign Up for the Chainlink Weekly Newsletter
More Social Media Insights from Chainlink Marketing
Not sure how to take your ecommerce brand's marketing efforts to the next level?
Chainlink is here to help.