Given the growing number of channels, it's getting harder every day for marketers to know exactly what's working and what's not. CEO's and CFO's are asking CMO's to justify spending across each medium; this is where Marketing Attribution can be a CMO's best friend.
Marketing attribution identifies customer actions that drive a desired outcome, and then assigns values to each of those touch points.
Attribution lets CMO's know how various campaigns are performing across channels, and where they should be increasing their efforts or pulling back.
The difficulty with attribution is tracking every channel and watching each individual user's interactions and touch points, all the way through to final outcome.
Chainlink's Marketing Attribution tools can help you track every touch point across all mediums (Facebook, Instagram, Twitter, Email, Inbound, Direct Mail etc.) using our proprietary "chainlinks" as an invisible method of tracking every touch point.
Most other systems have unreliable tracking data as they rely solely on cookies, which only track accurately about 80% of the time, and are blocked by many.
This misinformation can lead to problems if affiliate media partners aren't receiving due credit for conversions and their commissions are underpaid, which inversely means you're overpaying an nonperforming agency.
Chainlink's Attribution tools provide reliable cross-channel tracking with multiple tracking methods, with real-time data displayed on fully customizable reporting monitors that properly align with our clients' specific goals and KPI's for their campaigns.
Do you want to know which of your marketing campaigns are getting the returns you're looking for in real time? Chainlink Relationship Marketing's Marketing Attribution tools measure all of your cross-channel campaigns, including Facebook, Instagram, Email, Inbound, Direct, Twitter, and others.
Reach out to us below to learn more about how we can help your business grow online. We'd love to give you a free consultation.
Also, don't forget to sign up for our newsletter for more exclusive tips and strategies that are both effective and easy to follow.
Sign Up for the Chainlink Weekly Newsletter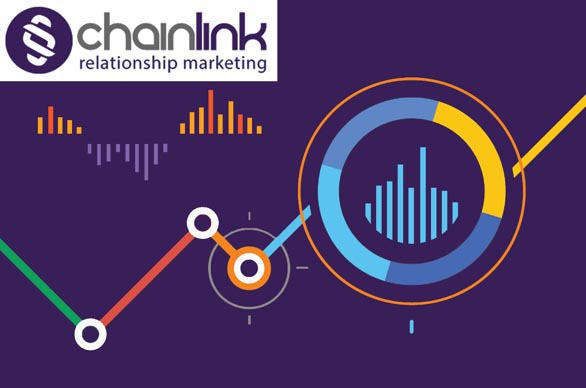 More SEO Insights from Chainlink Marketing
Want to create an SEO strategy that drives conversions for your company?
Chainlink is here to help.