As 2017 is coming to a close, businesses are already preparing for the new year by tracking upcoming digital marketing trends.
If you haven't started figuring out your marketing strategy for next year yet, allow this article to provide some food for thought as you devise your master plan for 2018.
Instagram Might Start to Outshine Facebook
With over
800 million users, 500 million daily active users, and frequent new features
, Instagram is currently stealing the social media spotlight.
Instagram stories, which launched in 2016, are now more popular than Snapchat stories. Generally speaking, Instagram's interface is cleaner, more intuitive, and feels less messy than Facebook's cluttered feed.
Ecommerce businesses are also taking advantage of skyrocketing Instagram's success as a platform. It's becoming easier and easier to sell products on Instagram, and users can save posts to private feeds that look like visual shopping lists.
Features such as "tap to view" tags allow users to learn more about products from different brands, including Kate Spade and Warby Parker. Customers can use an in-app browser to view the brands' e-commerce sites, which helps drives conversion and engagement.
Nevertheless, Instagram doesn't even come close to Facebook's 2.07 billion monthly active Facebook users. Although Facebook has more users, Instagram invites more user engagement than any other social media platform.
This is why Instagram is poised to become the go-to platform of choice for brands interested in social media marketing.
Facebook Messenger Will Become Even More Important
With Instagram introducing various new tools to drive engagement, Facebook has started to capitalize and further develop on the
2 billion messages being exchanged per month on Facebook Messenger
.
Facebook Messenger and its significant impact on inbound marketing seems to be a recurring topic, as Neil Patel and various other digital marketing experts have published articles detailing the success of open rates and CTRs through Facebook Messenger campaigns.
Your business should begin implementing Facebook messenger and website chats to your marketing and sales plans (if you haven't already).
Twitter Could Fade (Slightly)
Instead of re-designing or adding new features like LinkedIn, Instagram, and Facebook, Twitter has focused on user acquisition.
It's likely that in 2018 Twitter will continue to struggle, so marketers should shift their resources away from social platforms that aren't generating as much engagement.
Because of being unable to grow users in 2017, businesses and marketers have begun to shift their focus and attention on other social media platforms to connect with customers.
We Will See More Chatbots Doing Customer Service and Marketing
Anyone who has ever tried to contact a company through a representative at a call center knows how slow and frustrating the process can be. However, developments in technology have found a cheaper, quicker, and easier solution: chatbots.
A chatbot is a form of AI technology that is able to have conversations with customers, usually answering basic questions with quick, accurate information.
Further developments in chatbots have been made that chatbots to learn from what a customer says in the interaction and are able to personalize the conversation and build off previous interactions.
Businesses should begin to evaluate how they want to use and implement chatbots in their websites to create a more fluid, faster, and easier process for customers who have any questions, problems, or concerns.
Chatbots are also able to facilitate message-based marketing campaigns, which can be an essential tool for inbound marketing campaigns in the future as technology becomes more advanced.
We Will Experience the Continued Rise of Artificial Intelligence
As 2018 approaches, it's more likely more businesses will implement artificial intelligence to better service website visitors. You may not realize the extent to which marketers are already using Al, such as in email personalization, chat bots, and even content creation.
For example, Driftbot is currently helping marketers use artificial-intelligence-powered live chat tools to communicate with customers, whereas tools like Phrasee use Al to optimize email subject lines.
Meanwhile, Atomic Reach is an example of software that uses machine learning to suggest what you write, how to write it, when to publish it, and on which channel, to help you achieve the best results.
Artificial intelligence may sound intimidating and even hard to work with because not everyone is familiar with the idea of AI machine learning. More tools and programs are going to be developed in 2018 that will be built into current tools and services.
Businesses should begin experimenting to see how and were artificial intelligence can help them reach their business objectives, help marketing, sales, as well as customer experience. Experimenting and familiarizing yourself with these tools now may help you and your business develop a competitive advantage down the road as more Al tools are developed.
We Will See Facebook and LinkedIn Used More by B2B Marketers
With cleaning up their home page, new tools such as the "Click Me" icon and recommendations to strengthen your profile, LinkedIn has recently made several new improvements with a site-wide revamp during 2017.
LinkedIn's changes received a lot of good feedback from the B2B marketing world. Facebook is also making changes that are making the social network an increasingly popular B2B marketing channel.
Many professionals, businesses, and brands have their own Facebook page that is updated multiple times a week with information on current or new products, services, and even stories from employees and customers.
The high number of open rates and click through rates of Facebook messenger, targeting content to the right audiences and generating creative work, is making Facebook a must-have B2B Channel to use during the 2018 year.
Cross-Channel Integrations Will Strengthen Social Media Engagement
Earlier in the article, we mentioned that it can be a challenge to have a unified messaging system. Businesses also seem to struggle with creating an overall unified and integrated platform for their customers.
Web presence marketing techniques rely heavily on social platforms as these pages can be used as a platform to differentiate your brand. Any business who advertises across multiple medic channels, targets specific audiences, advertises to consumers/other businesses should make sure all their platforms are integrated.
For example, look at Old Spice deodorant, a product that has recently generated lots of buzz due to their successful marketing campaigns. After the popularity of Old Spice's television commercials featuring "the guy you could smell like," Terry Crews, Old Spice took the character a step further.
Old Spice invited their Facebook and Twitter followers to ask "the guy you could smell like" questions, and the company filmed hundreds of video responses and posted them on their YouTube account. This shows how an effective television spot was integrated with an Internet campaign to pull in customers.
Businesses that create a seamless, integrated experience across multiple platforms for their customers will in turn be adding more value and significance to their platforms as opposed to marketers who aren't using these tools.
By staying up to date on current trends, as well as current trends in digital marketing, you can create a competitive advantage for your businesses. By experimenting with and gaining an understanding of new tools and trends that will be of use to digital marketers in the upcoming year.
As digital experts, our Chainlink Relationship Marketing team cares about your business's online presence. Let us guide you and provide you with the tools you need to make sure your strategy for 2018 the best it's ever been.
Want to learn about the technology-focused, managed digital marketing services that Chainlink can offer you?
Reach out to us to learn more about how we can help your business grow online. We'd love to give you a free consultation.
Also, don't forget to sign up for our newsletter for more exclusive tips and strategies that are both effective and easy to follow.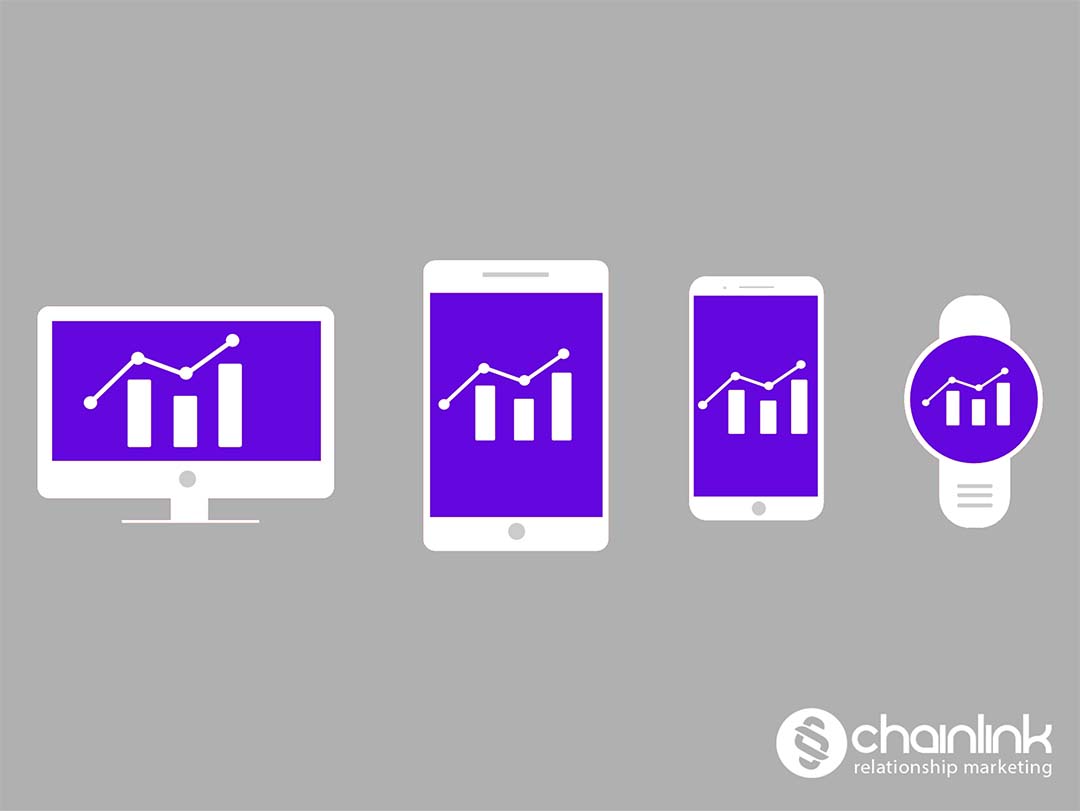 Sign Up for the Chainlink Weekly Newsletter
More SEO Insights from Chainlink Marketing
Want to create an SEO strategy that
drives conversions for your company?
Chainlink is here to help.