Mobile e-commerce (frequently shortened to "m-commerce") is taking the spotlight as Internet users become increasingly reliant on their mobile devices. M-commerce enables consumers to easily shop online from anywhere.
Businesses have an incredible opportunity to profit from m-commerce, but it requires a dedicated effort to mobile optimization. Keep reading to learn about how your business can benefit from having a strategic approach to m-commerce.
Offer Consumers a More Convenient Experience
Two of the greatest benefits of m-commerce for businesses and their customers is accessibility and convenience. It wasn't long ago that consumers needed to use a desktop or laptop computer to access the world of ecommerce. The ability to make purchases remotely at any time of day from a tablet or smartphone allowed a larger number of potential customers to shop online.
Now that m-commerce is so commonplace, businesses realize how critical it is to have a mobile friendly version of their website to easily facilitate these transactions. Businesses with mobile apps make this experience even more streamlined.
With access to an app, consumers don't need to go through the trouble of searching for a website on their browser and signing in to complete the purchase. Instead ,they simply click on the app where all of their previous activity is saved and easily accessible. Apps also tend to load faster and can sometimes be used offline when users don't have internet access.
As m-commerce continues to gain popularity, companies are seeing massive increases in mobile sales. This is especially true for those who offer mobile apps since this medium of mobile browsing is preferred by consumers. Optimizing your website for mobile should be the first step in forming your m-commerce strategy, but offering an app will help set you apart from competitors.
Take Advantage of Mobile Versatility
The world of m-commerce is incredibly versatile. A mobile app is more than just platform where your customers can make purchases. Having users sign up via email is an easy way to expand your subscriber list and increase your reach via email-marketing. Better yet, ask for their phone number and try out text message-based campaigns.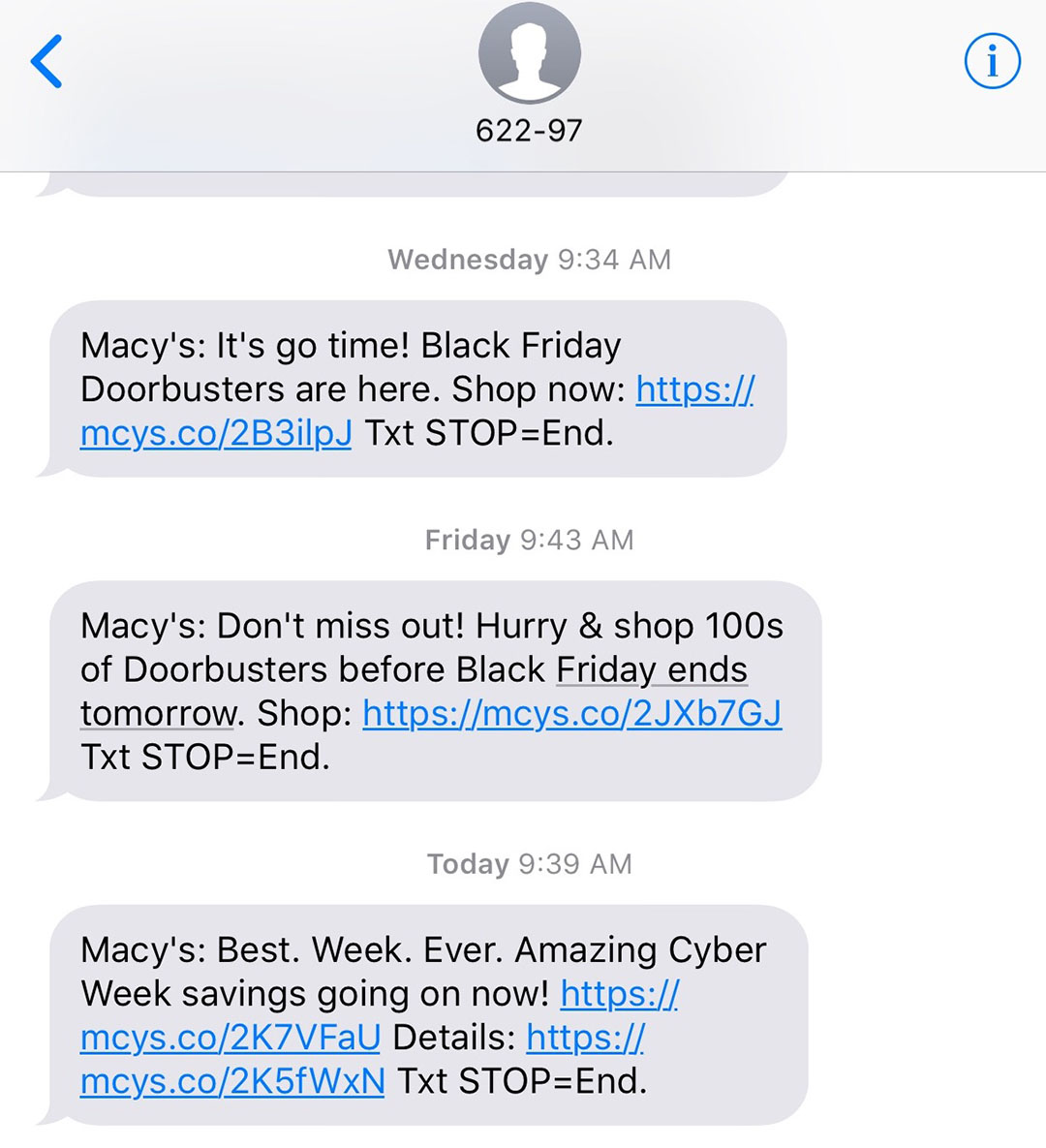 Integrate Mobile Phone Features Into Your Marketing Strategy
Mobile phones offer a wide range of features that businesses can integrate into their apps. Push notifications are perhaps the most effective, since they have a 97% read rate. They can be used to share special deals, cater to specific shopping habits, or simply remind users that you're still there.
Of course, no user wants to be bombarded with beeps and buzzes all day, so it's important to focus on the quality of your push notifications rather than the quantity. Better yet, allow users to customize the push notifications they receive from your app.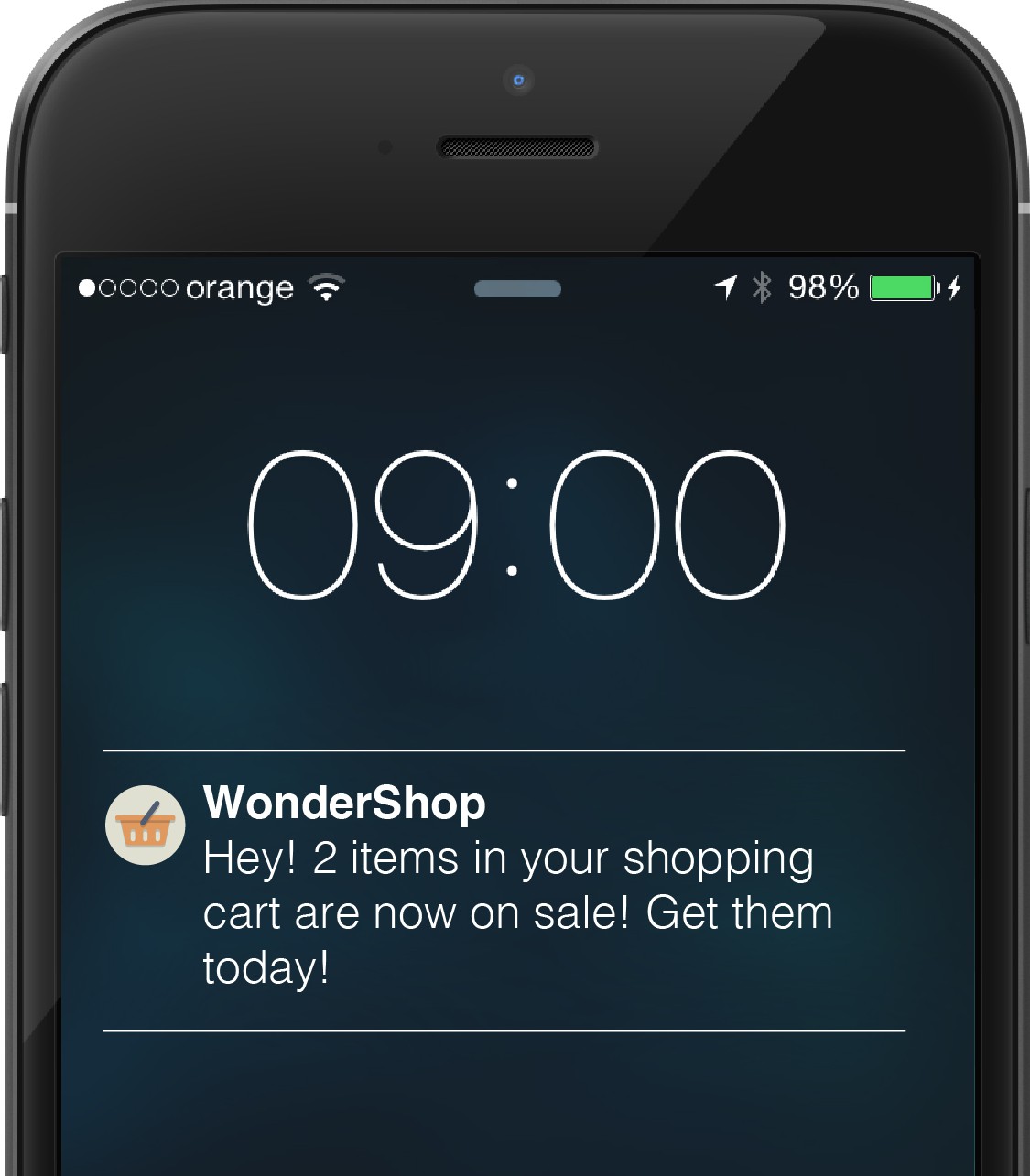 Nowadays, phones also offer a variety of shortcuts for making purchases. Once the customer has filled their cart, make it as easy as possible for them to complete the transaction. This could mean allowing customers to scan their credit card, click to use saved information, or make a purchase with their fingerprint. Optimizing your app to keep up with new mobile device features will make customers more inclined to return and make more purchases.
Consider the Benefits of Having a Mobile App
Although people are most familiar with the mobile apps offered by large retailers like Target and Walmart, any business can have an app. If it's within your budget to develop your own app, it's definitely in your best interest to have one, regardless of your business size or industry. Even service-based businesses can have apps where customers can schedule services and learn more about what is offered.
The most crucial part of designing an app is evaluating the nature of your business and establishing the needs of your customers. Once your business has created an app, you need to market it effectively, show your customers what they can gain from using it, and ask for feedback. Allowing users to evaluate your app can help you improve it and retain mobile customers.
To Wrap It Up…
As consumers are spending more time on their mobile devices, they're also spending more money online shopping on these devices. To stay competitive and excel in the realm of mobile ecommerce, it's important to pay attention to your business strategy.
At Chainlink, we help our clients devise the best possible plan to attract and retain mobile shoppers. With a dedicated, sustained effort to improve your mobile marketing and ecommerce strategy under the guidance of a team of experts, anything is possible.
Contact us below to learn more about how our services can help transform your business. Don't forget to sign up for our newsletter below for exclusive tips, too.
Sign Up for the Chainlink Weekly Newsletter
More Ecommerce Insights from Chainlink Marketing
Not sure how to take your ecommerce brand's marketing efforts to the next level?
Chainlink is here to help.