Content marketing has never been more competitive than it is today.
With 88% of B2B marketers using content marketing in their marketing strategies, it can be challenging to keep up and stand out. Since quality content writing takes time and effort, corporations are devoting more funds to this area than ever before.
According to the Content Marketing Institute, 73% of major organizations hire people to manage their content marketing.
This article will provide a few tips on how to create more successful content marketing campaigns for your business.
Avoid Overly Promotional Content
Content marketing is a great way to build long-lasting relationships with current and new customers, which is why it's important not to overdo it with self-promotional content.
When crafting a blog post, remember to provide your audience with content that will add value to their lives. If the useful information you're providing is drowned out by your sales pitch, you need to reevaluate your content writing approach.
According to a NewsCred Insights post, marketers who produce high-quality, relevant content enjoy audiences who spend significant time on their sites, which invites engagement and boosts sales over time.
Consumers want to read interesting content that is personalized because it encourages them to engage more with the company, as opposed to reading about a sales promotion that is a mass message to a business's' audience.
Another study done by Dragon Search Marketing reported that 61% of consumers are influenced by custom content marketing. A good starting point for content marketers is to read the comments posted by their audience.
By using these two tactics, you can develop a better understanding of the types of subjects and various content your readers find important to them.
Don't Rush It: Post Quality Content
When writing a blog post, it's important to focus on writing content that is engaging, inspiring, and relevant.
Your content should be what your audience wants to hear and it should also be aligned with your business objectives. Content should support the company's progress and strategy.
There is an overwhelming amount of content on the internet. More content becomes available each day, therefore, it's essential to choose the best message to convey to your subscribers.
Whether you're a B2B marketer or B2C marketer, you should be telling a story and writing content that adds value to the lives of the reader.
No matter your business size or field, these 3 tips will help you write quality content:
1) Strengthen your storytelling skills
Use personal anecdotes, reference stories of employees in the company. Stories are engaging and can help the reader better understand your business more.
2) Spend time perfecting your opening line & paragraph
Get your readers hooked and make them want to keep reading your post. Blog articles with strong opening lines and paragraphs typically earn more clicks.
3) Leave your audience with some food for thought and invite engagement
Use a cliffhanger ending or thoughtful questions to conclude your posts to make your readers reflect or think more about the content you wrote.
Better yet, prompt them to give their two cents in the comments section.
One prime example of an entrepreneur who successfully follows these three tips is fitness guru
Kelsey Wells
.
Her blog is full of useful, frequently anecdotal, content that she knows her audience responds well to and enjoys. Her inviting conversational tone in her opening and closing paragraphs entices her readers and makes them feel as if they are part of a fitness community.
Kelsey mixes up her blog with free step-by-step workouts, recipes, and lifestyle posts, without directly asking people to buy her app or the products in her ecommerce store. Her steadily, organically increasing number of followers, clients, and customers is largely thanks to the fact that she adheres to best practices for content writing.
Also, keeping content relevant and fresh by updating the content you post at least a couple of times a week will add to the overall quality. Search engines are also updated regularly, so it's essential to update your content frequently to pop up higher on search engines.
Know Your Audience & Keep Your Content Focused
If you were giving a presentation to a group of restaurant owners, you wouldn't spend your time talking about skiing. If you were in a biology class you wouldn't expect your professor to lecture on astrophysics. Stick to your field and your expertise.
To be a successful content marketer, you can't digress too far from the types of content relevant to your business. Your subscribers are expecting tips, news, updates, or stories that are related to your product, business, or employees.
You need to gather more information on your audience to tailor the pieces you are writing to your readers. The information you should obtain and think about when writing should be things like your audience age, gender, and location.
Use or develop a customer profile for this kind of information. Think about why your audience is on your page and what they hope to gain from reading your blog post. Take time to craft customer profiles (yes, more than one), so you know how to tailor your content depending on the kind of profile you're trying to reach.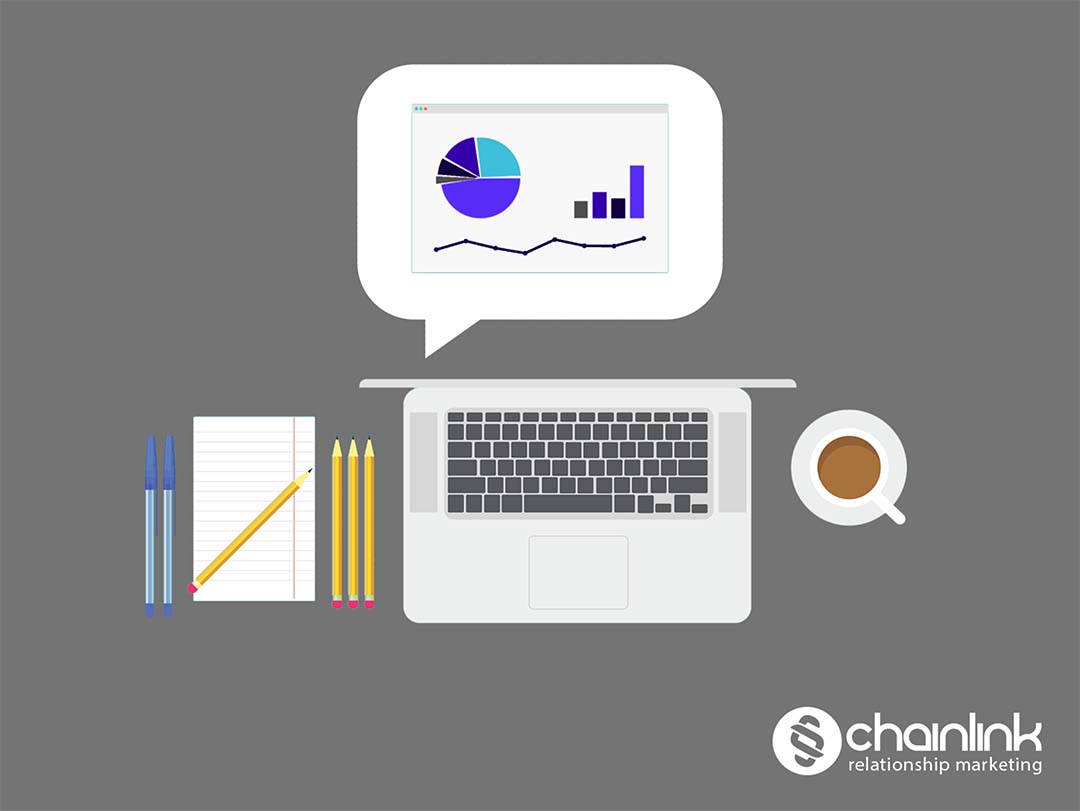 Sign Up for the Chainlink Weekly Newsletter
More Content Marketing Insights from Chainlink Marketing
Need a hand with your website's content strategy?
Chainlink is here to help.