Today, consumers demand a highly personalized, immersive brand experience across channels and devices that no one even knew was possible ten years ago.
Read this post to learn all about what omnichannel marketing is (and isn't) and how it can help your business.
Omnichannel Retail Marketing: What It Is
"Omnichannel" has been a big buzzword in the digital marketing world recently. Simply put, omnichannel marketing means "all channel" marketing. It's about creating a brand experience that unifies sales and marketing into a consistent shopping experience across all channels and devices.
The idea is that omnichannel retail marketing blurs the lines that separate a customer's digital experience from his/her traditional brick-and-mortar shopping experience.
It takes into account the fact that most consumers are glued to their smartphones, researching product reviews while they are physically standing in front of the product in a store. According to Statista, retailers across North America consider "omnichannel efforts" a top priority in their digital business efforts.
Omnichannel Retail Marketing: What It Is Not
Omnichannel marketing is not the same as multichannel marketing. Many marketing professionals use these terms interchangeably, even though they are not synonymous.
Multichannel ("many channel") marketing focuses on selling a product via as many channels as possible to make a customer's path to purchase easy and convenient (and ultimately to increase the company's sales).
Meanwhile, in an omnichannel marketing experience, it's not just about the product being visible and available for purchase via many channels (such as social media platforms, in catalogues, in stores, in Google Shopping, etc).
Omnichannel retailing is more in-depth, more immersive, and more involved with each customer's interactions. Every step an individual takes along his/her customer journey shapes his/her holistic experience of the brand, and therefore the products.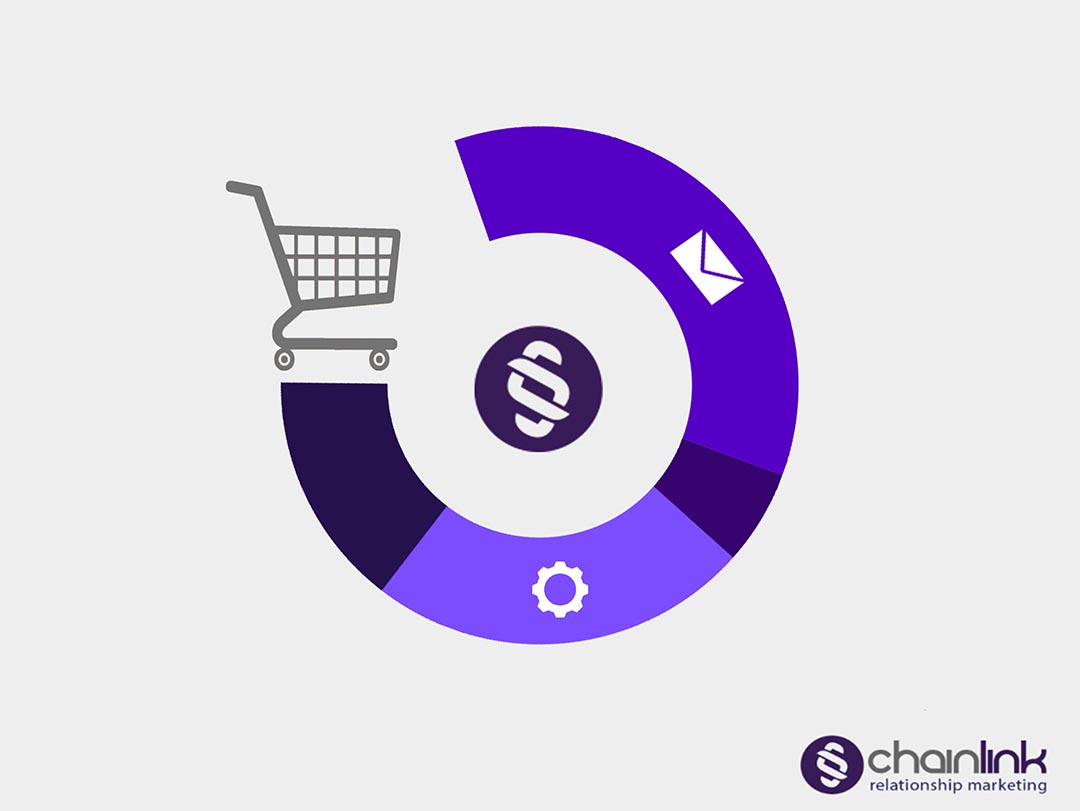 Target Your Audience Using an Omnichannel Approach
The customer is at the center of it all in omnichannel retail marketing. Your brand's marketing approach revolves around the individual customer and adjusts to his/her actions, both online and in person. Personalized targeting will attract more users to your company rather than your competitors when they have to choose between two similar products.
An omnichannel approach is a great way to be at the front of potential (and returning) customers' minds at all times, when they are and aren't shopping. However, in order to actually accomplish this, you need to know your customers as individuals. A customer data warehouse is the best way to develop customer profiles and personas, and to keep track of their buying behavior.
Interpreting the data you collect and letting it shape your approach to customer interactions is a key part of omnichannel retail marketing.
Figure out the online communities where your target customers are most actively participating. Instagram is a great place to start if you're targeting millennials. It's impossible to have a customer-centric, immersive brand experience if the buying journey is not personalized along the way.
The Importance of Personalization
Users are always looking for a brand that they can connect with. By personalizing your user's experience, it will make your customers feel special, improving customer relationships and satisfaction with the brand.
Even though marketing using digital tools is extremely useful, it often prevents customers and businesses from actually establishing any human contact. That's why it is important to place an importance on personalization through omnichannel retailing. A personal touch gives your customers the closest thing to direct contact with the business.
The only way to get personal is by listening to and adapting to customer feedback. With current advances in technology, people can use multiple devices during their transactional process. It is important to listen and respond to these interactions.
The Importance of Customer Feedback
Make sure to listen to the advice, criticism, and suggestions that your customers may have about their experience. Your users write these comments to help you improve the current process and to help your company make any necessary adjustments.
Your customers want their voices to be heard. This is why it is essential to not only listen but also to respond. They want to know that you are listening and whatever they are responding to either will occur again or will be changed.
It is important to view your company through your customer's shoes and to view their experience from their perspective. Your customers are your greatest source of feedback, and you should utilize them to your advantage to make any necessary changes or improvements.
The Importance of a Consistent Brand Image
The key to a successful omnichannel strategy is consistency. However, consistency comes in different forms according to the marketing touchpoint (whether it be web, mobile, social, etc.) At any given time, your ads for your ad campaign should have the same look and feel across channels.
This doesn't mean your subway ad, billboard, and instagram ad should be absolutely identical. They should fit the medium, but also keep in mind that a consistent brand image also builds brand reputation. This means your brand will become more recognizable to individuals.
The correlation between consistent visual design and positive customer perception of a brand cannot be overlooked. After all, consistency drives customer familiarity, efficiency, and trust. By building trust with your audience, you're building your credibility in their eyes, and increasing the likelihood that they'll return to buy more of your products.
If you are a retail company and you want to create a memorable experience for your brand that drives people to want to buy your product, it requires careful attention to detail. How are you going to mold your experience to be unique and context-driven? You need to ensure that customers feel like individuals, and not individual prototypes.
Customers and prospective customers are smart in the sense that they can tell if you're automating something and miss the context required in order to make it feel actually personal.
As technology continues to improve and your channel options increase, it is important to track that data and base decisions off of it. Each channel provides different results and these results can work together to provide your audience with a unified experience.
The conversion that takes place drives your business. If your omnichannel marketing is tailored to consistency, it is critical to provide your users with deliverables at each access point. In the case of a customer that does not convert on your site, this does not mean that the page is not creating any conversion. Your site might have been used as a source for research, for a different party, or to browse before making a final decision.
While one may think more data leads to better decision results, this may not always be the case with omnichannel retail. Your company must focus on the KPI's that focus on increasing company growth and customer experience. Overall, your business must focus on KPIs that raise awareness and engagement from your customers. This will generate traffic and produce higher conversion rates on recommendations and offers per visit.
2 Steps You Can Take Towards An Omnichannel Strategy Today
1) Evaluate your current marketing strategy
Figure out which channels are the most effective for reaching your audience. Identify which of these channels are the fastest growing for you right now.
When you and your team are developing your omni-channel strategy, make sure everyone understands the difference between omnichannel and multichannel marketing. If you aren't already, look into using a digital marketing platform right away.
It's imperative that you track customer data in order to tailor your efforts when moving forward. Also, when choosing a platform, make sure there is a visual way to view and organize data. When you're comfortable interpreting and sharing data quickly with your team, it gives you a huge advantage. Your goal should be a marketing plan that is customer-centric and data-backed.
2) Focus on the big picture in terms of customer behavior.
Don't only focus on the channels that your target audience uses on a daily basis, but also figure out their motivations for using those channels.
When you figure out the motives behind the actions of your targets, it provides you with richer, deeper insights that you might not have otherwise considered.
Customers' purchasing behavior is usually intentional, so it's important to figure out the triggers that prompted them to abandon a cart versus follow through with a purchase.
Keeping this big picture in mind is especially tough when consumers engage with brands across so many different channels simultaneously. Although it can be tough to track, this simultaneous interaction across channels is exactly what retail marketers should want when shaping an omnichannel experience.
A retail brand is the prime example of a business that thrives on all-around exposure at every marketing touchpoint.The problem is, many people still confuse "multichannel" with "omnichannel". It's easy to dilute or confuse the term "omnichannel marketing" in the context of retailers, but at its core it's about providing a holistic, seamless, customer-centric retail experience for shoppers.
This kind of experience not only increases the likelihood of customers falling in love with and being loyal to your brand, but also it's highly attractive to your target audience.
Omnichannel marketing is often considered the future for retail brands. Some experts refer to it as the resurgence of the "omnichannel revolution". To put it simply, omnichannel marketing is the most intuitive and lucrative option for most retailers.
Reach out to us to learn more about how we can help your business grow online. We'd love to give you a free consultation. Also, don't forget to sign up for our newsletter for more exclusive tips and strategies that are both effective and easy to follow.
Sign Up for the Chainlink Weekly Newsletter
More Ecommerce Insights from Chainlink Marketing
Not sure how to take your ecommerce brand's marketing efforts to the next level?
Chainlink is here to help.