Here are 3 main requirements you need to meet if you want your company to have a personalized digital marketing strategy that yields lasting results:
1) A Robust Data Warehouse
You have to start with the basics: who are your customers and where are they on their buying journey? Are you using the latest technological tools to gather this data?
The Harvard Business Review (HBR) has pointed out that numerous companies make the mistake of being skeptical about the power of marketing analytics programs.
These companies conclude that they're losing more than they're gaining from pricey data-warehousing programs that were never properly integrated with their business processes. However, they couldn't be more wrong.
Of course, investing in the right data analysis tools costs additional effort and money. In the end, it is 110% worth it.
Research repeatedly confirms how much personalization and inbound marketing pays off. Don't fall behind your competitors by resisting data-driven marketing.
2) Thoughtful Segmentation
List segmentation empowers you to guarantee you're sending the right messaging to the right people at the right time. Using marketing analytics to ensure you're accurately addressing individual subscribers as real people and not numbers is key.
Even minor changes to your email content for each individual segment makes a highly beneficial impact on email campaign engagement.
How can you take segmentation a step further? Instead of only gathering basic demographic data such as age and gender and matching that with buying behavior, go through the extra trouble to develop a sense of what the HBR calls "data-driven empathy".
According to the HBR, combining big data with relational intelligence allows companies a window into the kinds of relationships customers desire.
To drive engagement, you need to address your customers and leads as human beings, not as just segments on a list. Know your key target segments! What are their key objectives? How can your marketing plan help your customer achieve their goals based on contextual data?
3) Unified Marketing & Customer Service Departments
Digital marketing tools
empower you to determine precisely who responded to a specific marketing campaign, who became a paying customer, who reached out to support often, etc. Use your power to personalize marketing campaigns to your advantage, and watch your ROI skyrocket.
At Chainlink Relationship Marketing, we can help your company with all its digital inbound and outbound digital marketing efforts.
With Chainlink's fully automated marketing platform, you can reach all your customers and prospects on a personal, one-to-one basis. Each response or interaction is then stored in Chainlink's Data Warehouse, allowing you to properly segment and provide the most effective messaging to maximize your ROI.
Reach out to us below to learn more about how we can help your business grow online. We'd love to give you a free consultation.
Also, don't forget to sign up for our newsletter for more exclusive tips and strategies that are both effective and easy to follow.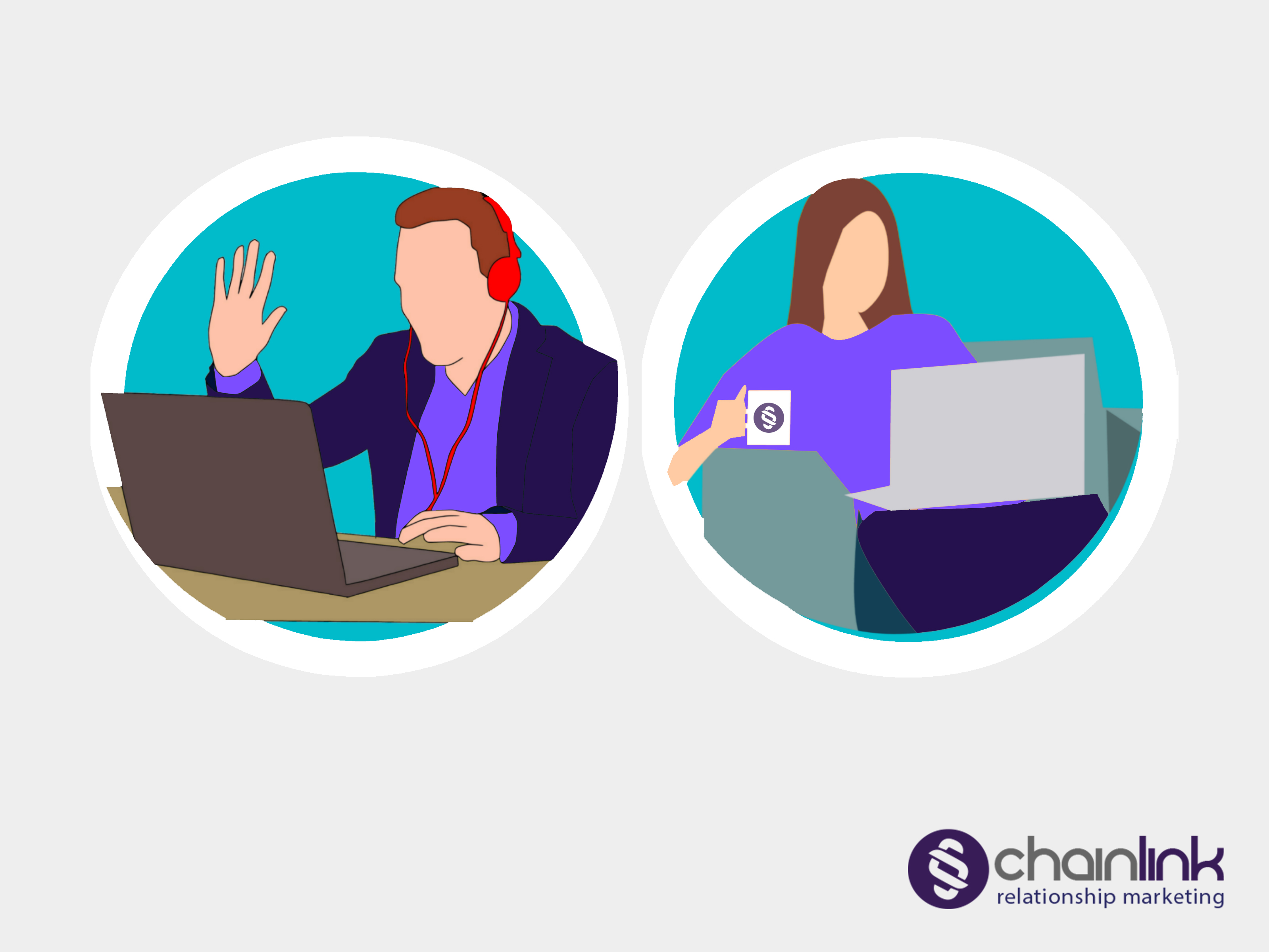 Sign Up for the Chainlink Weekly Newsletter
More SEO Insights from Chainlink Marketing
Want to create an SEO strategy that drives conversions for your company?
Chainlink is here to help.