Over the past five years, businesses have prioritized Search Engine Optimization as a part of their digital marketing strategy because of the importance of ranking at the top of Google's search results pages.
With 2018 around the corner, SEO strategy is more broadly implemented by all businesses, and it's only becoming more widespread.
Although it's impossible (and not wise) to try to outsmart search engines' ever-improving algorithms, there are some SEO strategy trends that you should keep in the back of your mind as a digital marketer.
The more you pay attention to general search patterns and how SEO strategy is changing, the more success you will find in your optimization efforts.
Let's take a look at three points to remember as you observe and tailor your SEO strategy to our rapidly changing times:
1) People are searching for content in different ways: they're using new keywords and shaping queries in new ways.
Users are organically discovering content in new ways. You know you want your blog posts or other content to be the natural first result when someone types your relevant keywords into Google's search box.
Nowadays, people are moving more towards typing a question into Google using structure they would use to ask a friend a question. So, you have to consider if your content is optimized for queries structured like conversational questions such as "Where can I find the best pizza near me?" versus "Best Pizza in Manhattan".
As users treat their devices more like humans, they will provide less context and pay less attention to typing out detailed, long-tail keywords. As marketers, we have to anticipate how this trend might continue to grow. By optimizing your content while keeping in mind human search behavior, you will increase your chances of staying ahead of the curve as search patterns continue to shift over time.
2) Mobile search is increasingly on the rise, and it should affect your SEO strategy.
With so many users relying on mobile devices to complete their searches, it's no surprise that search capabilities are evolving. Thanks to the overwhelming convenience of portable devices, overall mobile web traffic surpassed that of desktop and laptop computers last year, according to media outlet BGR.
More Internet usage on mobile naturally means more search activity on mobile. However, browser-based search engines are giving way to other search strategies involving mobile devices. With Siri and other voice search tools and virtual personal assistants, we have to be diligent about how we are optimizing our content for these new technologies.
For example, Apple's Siri and Amazon's Alexa draw heavily upon context and a user's search and purchase history when formulating their replies. If you ask Alexa, "What mascara should I buy", she will respond based on your search history of different beauty brands (her suggestion will undoubtedly be a brand you've been looking at lately).
Or, if you've been buying the same shampoo for two years, Alexa will definitely suggest that you re-order that type of shampoo around the time that she estimates you will run out of it based on your purchase history.
As the amount of information available to virtual personal assistants increases, the more they can tailor search results to be eerily accurate. As digital marketers, it's interesting to consider how browser-based search might be in the process of phasing out, and how this will affect our optimization efforts.
3) Social media might be one of the most influential factors when it comes to how SEO strategy is changing.
Have you ever noticed how platforms like Facebook and Instagram have acquired features that make it scarily easy to search content, people, and especially brands? Suggested content is becoming more accurate than ever before. Collectively, Facebook, Instagram, Twitter and Snapchat are signaling shifts in SEO. You should be changing your SEO strategy to keep up.
How exactly are social media platforms optimizing content? Once again, it comes down to user history and behavior. When you can track a user's behavior on a social channel (likes, comments, follows, tags, location, etc.) you get an eerily accurate picture of who this person is and what kinds of queries they are most likely to type into Google.
Identifying and targeting your ideal audience is becoming more feasible than it ever has been before. This is largely thanks to our friends at Facebook, Instagram, and Twitter for providing the framework for people to freely provide their preferences and data (oftentimes publicly) online.
To sum it all up:
The last few years have revealed new SEO trends and developments at a rapid rate. The common denominator between these three points is that people are interacting differently with their devices and expecting more immediate, accurate, and personalized responses from their search engines (Google).
Companies are now realizing that they have to optimize their content to respond to changing patterns in search queries if they want to keep up in this competitive digital landscape.
As technology continues to evolve and become more intelligent and user-focused, your SEO strategy needs to account for the resulting changes.The more you pay attention to general search patterns and how SEO strategy is changing, the more success you will find in your optimization efforts.
How Chainlink Can Help:
At Chainlink Relationship Marketing, we can provide you with the tools you need to ensure your SEO strategy is up to date and competitive. As SEO experts, we want to help your business become an industry leader by boosting your online credibility, web traffic, and ultimately sales leads and conversions.
With our proprietary platform the Chainlink Marketing Platform, you can provide valuable insights into your customer histories, interactions, preferences, and purchases.
All of this information is stored in the Chainlink Data Warehouse, which allows you to aggregate, integrate, and leverage data from every source that you gather in your cross-channel marketing activities.
This data is invaluable because it empowers you to tailor your digital marketing plan, including your SEO strategy, to your individual targets and improve the success of your marketing efforts.
Reach out to us to learn more about how we can help your business grow online. We'd love to give you a free consultation.
Also, don't forget to sign up for our newsletter for more exclusive tips and strategies that are both effective and easy to follow.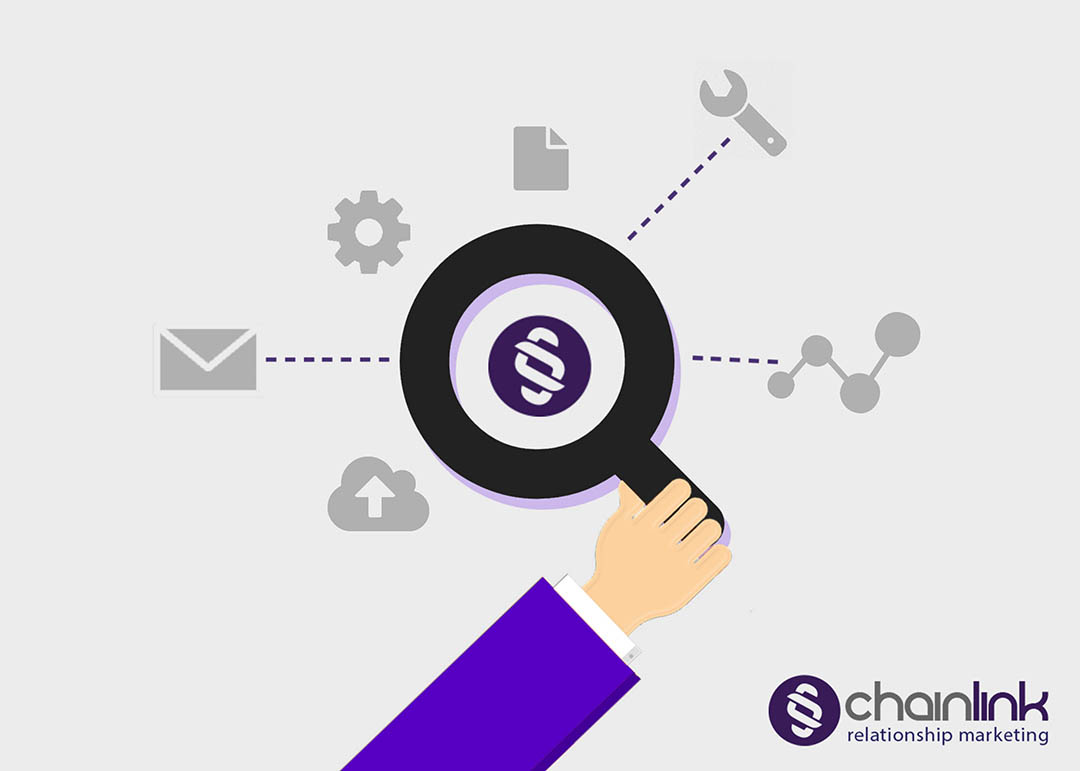 Sign Up for the Chainlink Weekly Newsletter
More SEO Insights from Chainlink Marketing
Want to create an SEO strategy that drives conversions for your company?
Chainlink is here to help.