Nowadays research shows that marketers are using CRM systems more and more relative to other software to evaluate marketing results.
While there are many reasons to focus on CRM systems (in our opinion) we've provided three justifications that we believe any manager would have to agree with.
Reason #1 to Use a CRM System – Alignment with Sales Teams
Very often Sales teams are very active with CRM databases, constantly evaluating current opportunities and future prospects, and often overlooking marketing initiatives.
By providing the same information to sales and marketing teams, both can focus on how to more efficiently drive incremental revenues with current accounts and new prospects rather than debating why data don't match.
Reason #2 to Use a CRM System – More Direct Ties Between Marketing Initiatives & Revenues/Prospects
Many Marketing teams get frustrated when it's hard to quantify or directly attribute their teams' initiatives to new opportunities, while Sales are logging/self-crediting new interactions in CRM systems (These nascent relationships were marketing-driven!)
When contacts and campaign responses are tied together through a comprehensive CRM system, it's much easier to absolutely tie new sales/prospects to marketing pushes and accurately quantify contributions to incremental revenues.
Reason # 3 to Use a CRM System – Management Can More Evenly Compare New Revenue Sources
Comprehensive CRM systems provide senior management with very rich data, allowing decision-makers to directly compare new revenues/prospects/conversions and accurately attribute to individual teams/groups. With a strong CRM, managers can accurately evaluate whether strong marketing programs are actually yielding high volumes of prospects, and therefor allocate higher budgets to marketing departments.
Are you looking to make an impact with your organization's digital marketing strategy?
Reach out to us to learn more about how we can help your business grow online. We'd love to give you a free consultation.
Also, don't forget to sign up for our newsletter for more exclusive tips and strategies that are both effective and easy to follow.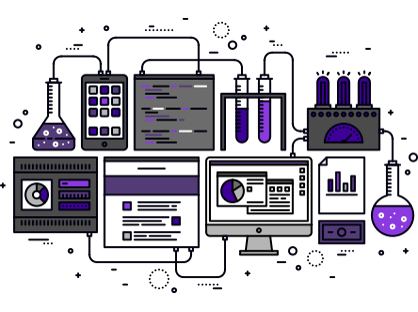 Sign Up for the Chainlink Weekly Newsletter
Not sure how to take your ecommerce brand's marketing efforts to the next level?
Chainlink is here to help.