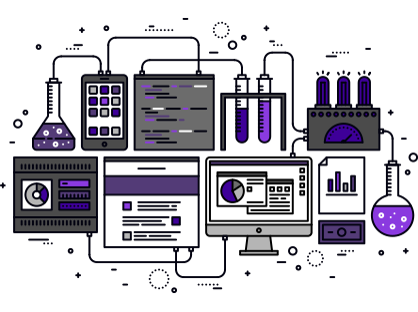 07 Jul

What You Need to Know About Google's Role in SEO

Search Engine Optimization (SEO) is the practice of increasing your website visibility, traffic and digital presence for higher organic search results on search engines like Google. SEO strategy is both an art and a science.

A thoughtful SEO strategy is a necessity to reach the digital marketing goals you set for your company. Google plays a huge role in deciding whether or not your site gets the traffic you desire for your business.

When it comes to improving your Google search engine rankings, it is important to figure out which keywords can drive traffic to your site. The term keyword refers to a word or phrase that searchers type into search engines.

You need to be intentional about your usage of keywords on every webpage because they enable Google and site visitors to clearly grasp what each page is about so that they can assess how relevant and useful it is to them.

The more that Internet users and Google deem the pages on your site as valuable, the better your rankings will become organically. Google's algorithm rewards sites that contain content that matches the kind of information Internet users are seeking. That simply means that the more relevant and insightful your content is for your audience, the better organic SEO ranking your site will achieve.

The key is content optimization, which you need to do to ensure that the content of the main pages of a site are SEO-conscious. SEO-friendly content is well-written, contains useful information with the proper keywords, and seamlessly includes relevant internal and external links.

Without the right tools, it is extremely challenging to effectively assess and improve your approach to SEO. Did you know that Google changes its search algorithm roughly 500 or 600 times every year?

Chainlink Marketing Platform has a dashboard equipped with features that can help you monitor Search Engine Results Page (SERP) rankings, trends, and how you measure up to competitors. A SERP is basically the results page that users see after searching something using Google. Of course you want your business to appear at the top of the results page so that you have better visibility.

If you want to be the most effective digital marketer you can possibly be, it is crucial to be knowledgeable about the role Google plays in your SEO efforts. Thoroughly understanding the ins and outs of SEO is no easy feat. The terminology relating to SEO with regards to digital marketing can be overwhelming enough if you are new to the jargon.

The most important thing to realize is that revamping your company's digital presence is a process that will not happen overnight. Even the best digital marketers struggle to keep up with learning all of the new terms of this rapidly changing industry. If you ultimately want to be successful, you need the right tools at your disposal, and you need to frequently reassess and readjust your approach.

Chainlink Relationship Marketing can provide you with the tools you need to ensure your SEO strategy is in prime shape, while considering Google's ever-changing algorithms. Want to learn more about what Chainlink can do for your business? Take a second to fill out the form below. We can't wait to hear from you.