Chainlink Relationship Marketing is a full-service digital marketing agency based in NYC, helping companies and brands reach targeted audiences with personalized marketing messages. The reality of the modern digital marketing landscape is that having the best-looking website or most competitive products just won't cut it.
Chainlink helps companies improve their digital presence by conducting in-depth market research, planning targeted campaigns, providing the highest level of execution, and then constantly optimizing for the strongest results.
We're huge believers in marketing attribution and ROI, so we implement the most advanced tools available in the marketplace to track every campaign's results. We monitor which efforts should be increased/decreased and ensure our clients are getting the most from their marketing budget.
PPC & Display Ads -AdWords
Accelerate your digital advertising with targeted efforts that drive conversions.
Digital Marketing Strategy & Planning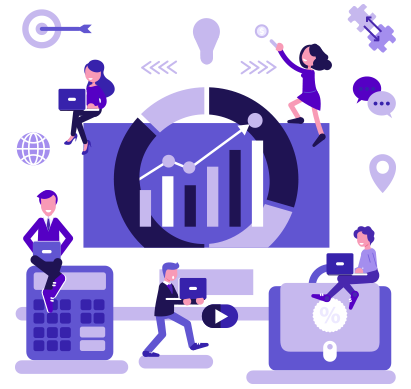 The first step Chainlink Relationship Marketing takes with clients is a full business evaluation to allow for proper discovery and to identify your digital marketing objectives and goals. Whether you're launching a new brand and offering, or you have a seasoned customer base, Chainlink collaborates to develop a strategic and precise digital marketing plan to match your company and customers' needs.
After the audit and planning stages, Chainlink helps implement digital marketing efforts that provide consistent and interactive touchpoints across channels. As admitted data geeks, we rely heavily on analytics and data to plan, execute, optimize and report on the progress of your digital marketing campaigns.
Return-Focused Digital Marketing
Chainlink Relationship Marketing has experience working with clients across industry verticals, B2C & B2B, and various business sizes, however, one thing is consistent across every campaign; our unwavering focus on maximizing the ROI on your digital marketing efforts and advertising spend.
For every digital marketing campaign, Chainlink identifies the most relevant KPIs (Key Performance Indicators) to allow for proper benchmarking, monitoring, and optimizations.
Regardless of your budget, objectives, or marketing channels, Chainlink ensures that every dollar and minute spent on digital marketing and advertising is being deployed as efficiently as possible to maximize your returns.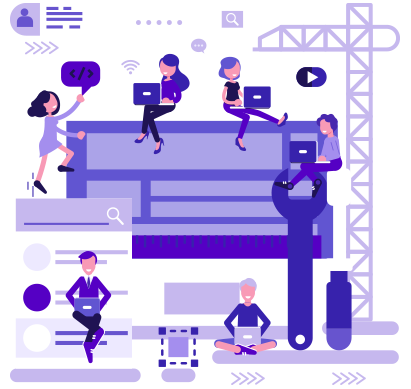 Digital Marketing Channels – We Do It All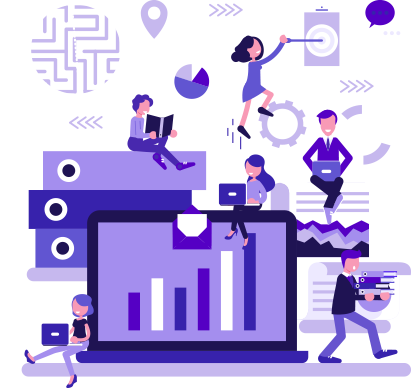 Chainlink Relationship Marketing has helped clients achieve their digital marketing goals across all channels, and what we do better than most is providing the technology solutions to ensure your marketing and advertising efforts are seamless across channels.
Chainlink helps clients grow their traffic through SEO efforts and Content Marketing, targeted Google Search Ads & Responsive Display Ads (Banner Ads), and Social Media marketing.
Additionally, Chainlink assists clients in the planning & execution of automated email programs and customized dynamic landing pages to properly engage with your customers at the right moments during their buying journey.
We put the SERVICE in Full-Service Digital Agency
Above all else, Chainlink Relationship Marketing prides itself on making customers happy. Client collaboration and open communication are paramount to ensuring that your digital marketing efforts are achieving the results you want and need.
Chainlink keeps an open dialogue with its clients throughout the digital marketing partnership, including the early-on planning phases,  regular reporting, customer updates and touchpoints, and discussing ongoing optimizations and future digital marketing efforts.
The data and results speak for themselves, but Chainlink is a service business, and you're not providing service is your customers aren't happy.