Without any guidance, figuring out your most effective digital marketing strategy can feel exhausting and frustrating. You know that your company's SEO and email marketing strategy can make or break your bottom line. But how are you supposed to tell if your approach to digital marketing is the best it can be?
It's important to remember that the outcomes from digital campaigns vary not only from business to business, but also from industry to industry. At Chainlink, we provide the tools you need to create a robust digital presence with support from experts, so you can lead your company in the right direction.
Here are 5 elements of every successful digital marketing strategy that can help can guide you:
1) An Enticing "Who We Are" Section On Your Website
Always assume that your website visitors have never heard of your company. This is your chance to explain your mission statement in a concise and memorable way. Be sure to underscore your company's point of difference.
This is your chance to make an interesting first impression. An outdated site with a vague "Who We Are" section will turn off prospective clients/customers because it's a poor reflection on your company.
Your Search Engine Optimization (
SEO
) strategy is imperative. If you have poor search engine visibility, the rest of your digital marketing efforts will suffer.
Verify that your website is coded correctly to be read and understood by search engines so they can rank the material on your page. If you're not already committed to investing in SEO, you need to make it a priority.
3) A Seamless Mobile Experience
Having a perfectly functioning mobile version of your website is critical. According the global, data-based agency Fetch,
mobile screens
will be the primary screens for most consumers in 2020.
If people are mostly accessing content, communications, and commerce via their mobile devices, they are expecting the mobile experience of your site to be seamless. Anything less than an easy, smooth user experience will leave a strong negative impression.
4) A Cohesive Marketing Strategy
A coordinated marketing strategy across platforms is especially important for digital campaigns. Your company's digital impact will be stronger if its message and visual look are consistent across all fronts.
As pointed out by Internet marketing company Campaign Monitor, you need to sync up your website content with your social media channels, email marketing campaigns, and any other digital or traditional marketing channels if you want a truly effective marketing initiative.
5) A Thoughtful Social Media Approach
Your social media strategy needs to be carefully constructed. Today, prospective clients/customers across all industries are turning to social media in to obtain information, recommendations, and reviews about products and services.
Targeting your advertisements to these prospects is the smartest way to effectively spread your message at a low cost.
Here are 2 ways you can start to ensure that your approach to social media isn't an afterthought:
1) Maintain and Understand your Platforms: You should be aware of which platforms to use for certain kinds of posts. For example, Instagram is a very visual social media, so it's best to post photos with a short caption rather than a long block of text. Additionally, ongoing updates and posts ensure that your audience is always up to date.
2) Focus on the Relationship: A crucial aspect to social media is creating meaningful relationships with your audience. For example, you should listen to feedback and respond to all questions quickly. While social media is a way to get out a message to a large group of people, it is also a way to build two-way communication. If you pay attention to your audience, you'll get the benefits of a better understanding of what a potential customer is looking for.
There are a multitude of different approaches to digital marketing, so as you're figuring out the best strategy for your company, be prepared for a lot of trial and error.
Test different channels and mediums in order to understand how to best help your company. It's a different process for everyone.
Whatever you do, don't get discouraged. Once you've checked off these central elements to your marketing strategy, you'll realize how much of a difference these aspects have on your company's digital footprint.
Are you looking to make an impact with your organization's digital marketing strategy? Want to learn more about Chainlink Relationship Marketing's cutting edge tools and our uniquely effective targeted content marketing process and inbound marketing automation?
Reach out to us to learn more about how we can help your business grow online. We'd love to give you a free consultation.
Also, don't forget to sign up for our newsletter for more exclusive tips and strategies that are both effective and easy to follow.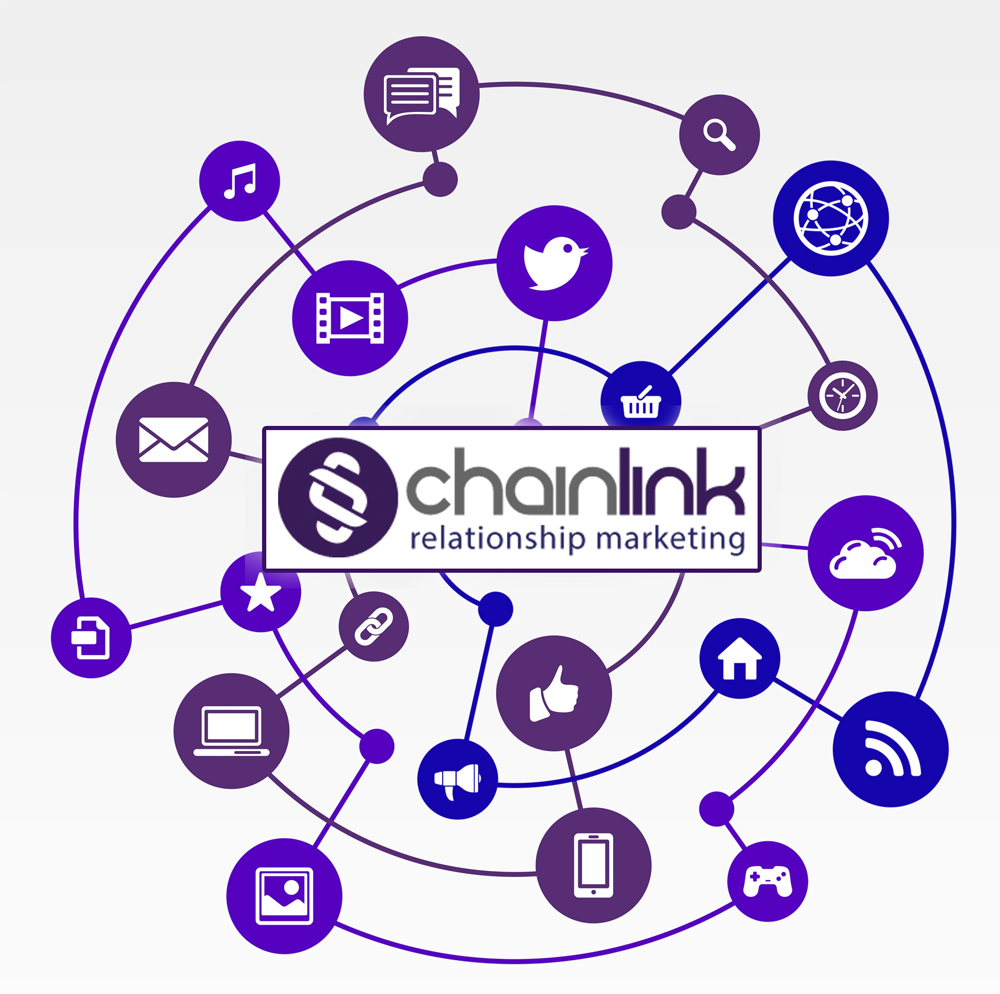 Sign Up for the Chainlink Weekly Newsletter
More SEO Insights from Chainlink Marketing
Want to create an SEO strategy that drives conversions for your company?
Chainlink is here to help.