Agency Partnerships – Let's Help More Clients Together
Chainlink Relationship Marketing has a rich history of partnering with a broad range of agencies, from Graphic Designers to PR Agencies and more. We can help achieve your clients' goals and manage all of the digital marketing and technical execution needs. By partnering with Chainlink Relationship Marketing, you focus on your expertise in managing your clients, creative, and design, and let us outsource all the digital marketing technical aspects to provide the strongest platform possible.
Agency partnerships make up more than half of our current business so we take these relationships seriously.  Our specialty is acting as your in-house development & digital marketing team for full collaboration in planning, designing and building your clients' websites and digital campaigns so you can focus on what you do best: servicing your clients.
Overall we have one common goal with all of our Agency partners: more happy clients with digital web presences that grow your business.
Let's Chat About Agency Partnership Opportunities
Agency Partnerships are great. You do what you do best, and we'll focus on our skill sets of Digital Marketing, Development, Data & Analytics. Collectively we make happier clients, provide more services, win more projects, and we both stand to grow our client bases.
Please provide some brief info, and we'd love to hop on the phone to discuss how we can potentially partner together to grow each other's businesses.
Grow Your Business & Win More Customers
When your agency partners with Chainlink Relationship Marketing, it allows you to go after new business with a broader offering of solutions for your clients. You can pitch our skillset, digital marketing and platform solutions, and portfolio as your own, and then we can team up to help with your client deliverables.
Chainlink can also help when you're in the process of pricing a proposal, ensuring that everything your client is looking for is achievable, and you fully understand the scope and cost of the project.
Agency Collaboration & Flexibility
Chainlink Relationship Marketing excels at collaborating with your team to design & execute on your clients' digital marketing initiatives with our software and technical acumen so you can focus on content creation and your clients' needs.
We're flexible. Sometimes agencies come to us with final content and design; other times we're involved at the inception of the project to provide our technical insights and recommendations to develop a full digital marketing gameplan, timeline, marketing touchpoints, and campaigns.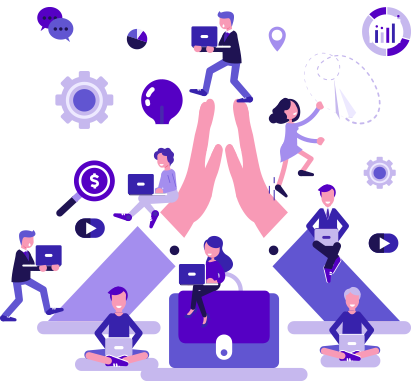 Planning & Costs = More Profitable Projects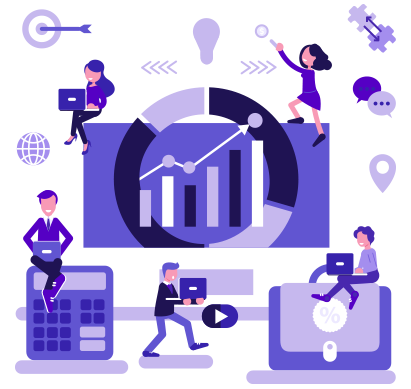 Chainlink often helps its Agency Partners plan and pitch digital marketing projects from the beginning to make sure that everything can be accomplished within budget and we don't lead to excess project scope.
Whether it's a new client that we're pitching in collaboration, or an existing client of yours looking to optimize or launch a new digital marketing initiative, Chainlink Relationship Marketing will help in proper allocation, budgeting, and planning to drive the highest ROI on our collective clients' digital marketing and advertising spend.
Agency Website & Ecommerce Development
You may have clients that are looking to build or relaunch their current website or ecommerce platform. Chainlink has experience collaborating with our agency partners to plan, develop, and launch client sites that drive new incremental lead generation and sales for our mutual clients.
Chainlink is very flexible in our website and ecommerce development solutions. We're happy to act as consultants from the start of the project planning and discussion, or simply be your behind-the-scenes development partners and take your designs and develop and program your clients' final sites.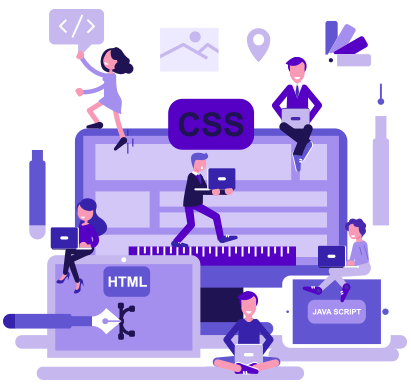 Agency Partner SEO & PPC Campaigns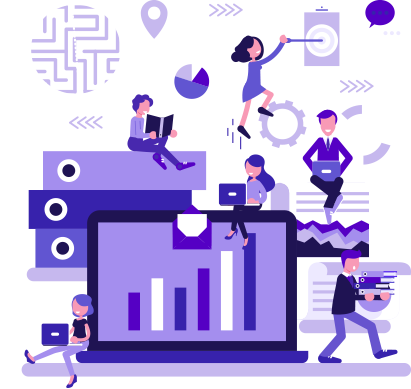 Similar to our Agency Website & Ecomerce Development offerings, Chainlink can act as your internal digital marketing experts to deliver a broader offering to your clients and improve their digital visibility, whether through Search Engine Optimization techniques or accelerating qualified leads through Pay-Per-Click (Google or Social).
Depending on your SEO & SEM level of expertise, we can be involved with every step of planning, executing, and optimizing these sorts of campaigns, or simply provide the technical implementation of your client's digital marketing through SEO Audits, Implementations, & Off-Page Linkbuilding campaigns, or a wide variety of Pay-Per-Click solutions, depending on your clients' needs.