Artificial Intelligence (AI) and machine learning are changing web development as we know it. There are plenty of ways that AI is already impacting website development, but one of the most interesting ways is how it's changing SEO best practices. With highly intelligent software that can generate data analysis and predict outcomes (oftentimes more accurately than humans can), it's not hard to imagine the future of optimization being highly advanced. Google stated that RankBrain, its machine-learning AI system that helps process its search results, is one of its
top three most important factors
contributing to a website's search ranking. In this article, we're going to take a look at RankBrain and the future of AI-based SEO.
Google RankBrain: Defined
RankBrain has been playing an increasingly important role in the quality control of Google's SERPs since its advent in 2015. As a machine learning algorithm, it strengthens Google's ability to decipher the semantic meaning of complex search queries. Basically, RankBrain makes Google smarter at understanding the way humans phrase questions and type them into a search box. Google is a lot more sophisticated than just matching keywords searched to keywords on web pages. For example, imagine you need to catch a flight and quickly search the phrase "What's the fastest way to JFK terminal 4?" It's through machine learning that Google can understand that this query means "Tell me the fastest route to terminal 4 at JFK airport." Otherwise, Google might have given you information about the president. The fact that Google's algorithm becomes more intelligent and complex every day means you definitely shouldn't try to outsmart it anymore. SEO practices such as keyword stuffing, shady affiliate marketing, and buying backlinks have never been more taboo and risky.
Traditionally positive SEO ranking factors such as valuable, relevant content, keyword optimization, and domain strength are still extremely important. However, with the added layer of AI-based RankBrain, Google especially favors sites with high levels of engagement. The click-through rates and amount of time spent on your site by users are crucial factors when RankBrain decides whether or not to push your site to the top of the SERPs. Basically, RankBrain determines if a site is good or bad by its SEO standards like site architecture, keyword and rich media usage, etc., and then uses this data as a guideline to rank other websites. As pointed out by
Search Engine Watch
, RankBrain is improving at understanding semantic search and relationships between topics and queries. This will benefit the accuracy of voice search results as well as traditional search results pages.
RANKBRAIN PRO TIP #1: TAKE A HINT FROM TOP-RANKING SITES
If you want to rank in the top 10 Google search results, your website should mimic the structure and composition of the highest ranking sites in your niche. Take note of what your top competitor is doing right, and make sure your website levels up. For example, if your top SEO competitors have more enticing page titles and meta descriptions that are helping their click-through rates, then maybe you should do a website audit and improve. Also, performing frequent SEO audits and understanding your reporting and analytics are critical. Google Analytics should be your go-to tool. Otherwise, your website could be experiencing a subtle, gradual decline in web traffic and engagement without you noticing until it's complicated to repair your site's reputation.
RANKBRAIN PRO TIP #2: FOCUS ON CONCEPTS, NOT ONLY KEYWORDS
With RankBrain recognizing clusters of keywords, it makes sense that you should have a consistent concept or theme without robotically revolving your content around a keyword. You can rest assured that conversationally written, human-sounding content that flows naturally and provides value to users will earn the best RankBrain score. It's easy to test whether or not your content resonates with users. As people to provide feedback on whether or not your articles sound natural or forced. A natural-sounding article doesn't need to sound casual. However, you shouldn't be artificially squeezing in key phrases because you want Google to recognize a high volume of these phrases on your site. You're not fooling anyone but yourself because your users will notice, and Google no longer rewards this kind of behavior. Google and other search engines are becoming more and more similar to the realistic analysis of websites that we would expect from experienced data scientists.
RANKBRAIN PRO TIP #3: KEEP YOUR CONTENT FRESH & ADAPTABLE
Keeping your content fresh is more important with RankBrain playing such a key role in ranking. This means if you have an article you wrote a year or two ago, it's in your best interest to update it with current sources and statistics. This also means staying ahead of and anticipating trends. Even the organization of your content and your copywriting style is critical. You need to prove to RankBrain that your content is designed for users' optimal experience. As technology continues to evolve, the
SEO industry has new tools
to help understand the world of optimization. Pay attention to the successes of industry leaders and use digital tools like plugins to your advantage. For example, although AI-based WordPress SEO plugins are still in a new (and experimental) phase, it might be worth your time to investigate their capabilities. If you can glean any value from affordable (or free) plugins that are trying to improve your content, you should take advantage of it. Let's take a look at WordLift. WordLift uses AI to process human language in order to improve SEO copywriting. They claim to help content creators connect and share experiences with their readers as well as
structuring knowledge in machine-readable form
. Another AI-based, SEO-improving plugin that has been developed is called
Kindred Posts
. It uses artificial intelligence to learn how your website visitors use your website, and then recommends content based on their interests. The number of active users for these two plugins is still low, but who knows how much more prevalent they will become with time. Whether you choose to try them out or not, it's useful to be aware of their existence.
Understanding the basics of how AI works in the context of helping websites rank well in Google search results is a necessity.
Machine learning algorithms
like RankBrain already power Amazon product recommendations, Google Maps, and the content that Facebook, Instagram, and Twitter display in social media feeds, and they don't show any sign of slowing down. 2018 is sure to bring more advanced developments in AI, and SEO will continue to evolve accordingly. Being aware of how SEO trends are shifting due to AI and adjusting your strategy appropriately are crucial in today's digital marketing world. As SEO experts, our
Chainlink Relationship Marketing
team cares about your business's digital presence. Let us guide you and provide you with the tools you need to make sure your SEO us up-to-date and competitive.
Reach out to us to learn more about how we can help your business grow online. We'd love to give you a free consultation. Also, don't forget to sign up for our newsletter for more exclusive tips and strategies that are both effective and easy to follow.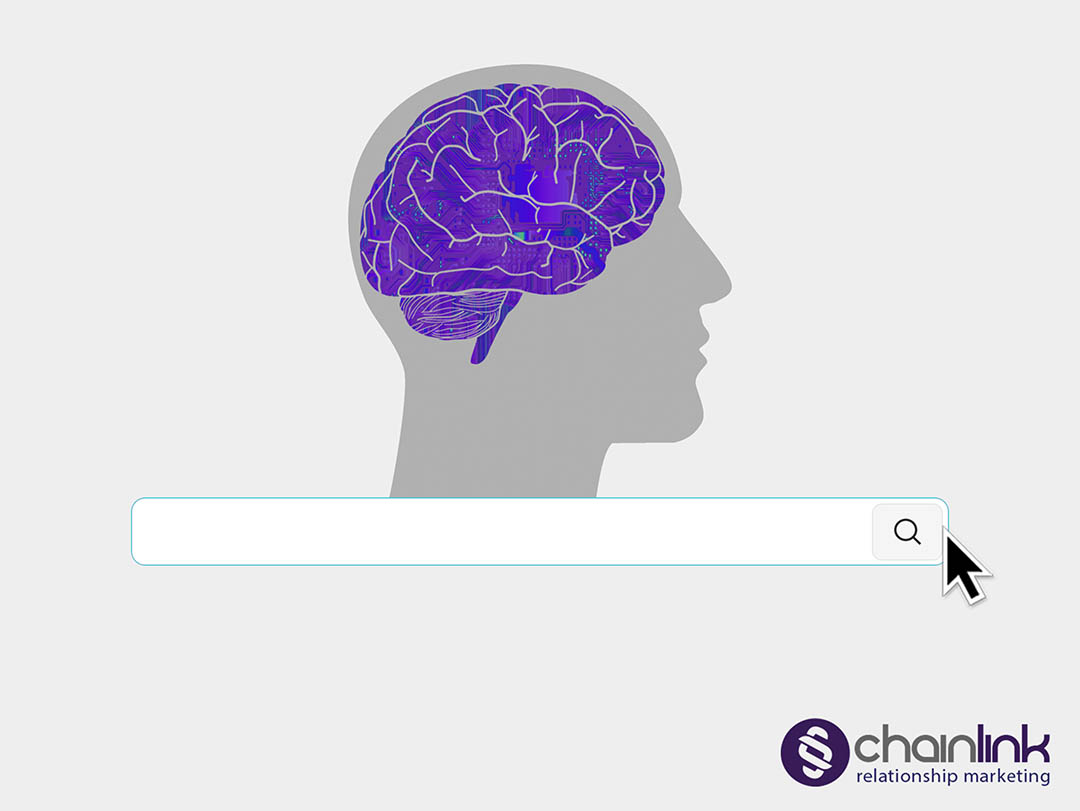 Sign Up for the Chainlink Weekly Newsletter
More SEO Insights from Chainlink Marketing
Want to create an SEO strategy that drives conversions for your company?
Chainlink is here to help.