The pinnacle of marketing measurement is determining the contribution that a given marketing campaign has on revenue and profits.
It's not easy to build a framework for measuring the effectiveness of marketing spending. Read on for a primer on marketing ROI, including how you can best plan for measuring it, and the challenges involved.
In order to know what kind of results a marketing campaign delivers, it helps to recognize these 2 big roadblocks a digital marketer will face while trying to accurately measure its return on investment:
1) Not knowing when to start measuring returns.
There will always be a degree of discomfort when you know the marketing dollars you invest today will have an uncertain impact at an uncertain point in the future. Last quarter's social media campaign may start delivering more concrete results next week, or maybe not until next month. Regardless of the unknowns, marketers need to choose where to invest the money in their marketing budget today.
2) Not being able to account for random variables.
In many cases, factors that aren't in your control can significantly impact a marketing campaign's ROI. Economic and political trends, the weather, a customer's personal bias, or even the demeanor of the individual sales representative can't always be accounted for in advance.
If a company's revenue increased simply because the economy improved, it is questionable that marketers would take credit and say their campaign produced the better ROI.
Accurate marketing measurement is rarely easy to accomplish without a clear process and the right digital marketing tools.
Here are 3 main steps you should follow when planning your marketing ROI management:
1) At the start of a new marketing campaign, you need to consider all of the potential scenarios for your return on investment.
You need to think about your expected results, and the worst and best case scenarios. Have a thoughtful contingency plan. Consider your risks up-front, and be prepared if your ROI falls short. Early in your planning cycle, it's important to shape your goals, strategies, and tactics.
2) Design your marketing campaigns to be easily measurable.
You can clearly identify the effects of different variations to your marketing campaign strategy when you have an easy measurement method. Decide what, when, and how you will measure your ROI. A major part of planning for measurement is simply tracking the appropriate attributes for all of your marketing campaigns. This could be the target audience, message, channel, offer, investment level, or other attributes.
3) ROI results guide changes to tactics in the next cycle of marketing.
Based on which have the higher ROI potential, you can accordingly shift your campaign strategy when using your budget and developing your next marketing plan. Every measurement should seek to augment your understanding about how to make the campaign better and align it with your company's strategic objectives.
Deciding on the right marketing measurement model and methods can be an overwhelming task for marketers who are still just starting out on their path to fully embracing digital marketing tactics.
By following a plan and process, you will be able to improve your marketing ROI significantly.
Even the most basic ROI plans should at least consider:
1) How many sales are generated
2) How much revenue is produced from each sale
3) The total marketing & sales investment
Every time you measure a marketing campaign, you'll have a better idea about how to refine your process of measurement.
In order to measure and forecast marketing's impact on metrics that are important to top-level executives, try using a digital marketing platform such as the Chainlink Marketing Platform.
The Chainlink Marketing Platform's user-friendly interface allows marketers to get an easy-to-understand overview of all real-time marketing campaigns, statistics, and interactions.
Reach out to us to learn more about how we can help your business grow online. We'd love to give you a free consultation.
Also, don't forget to sign up for our newsletter for more exclusive tips and strategies that are both effective and easy to follow.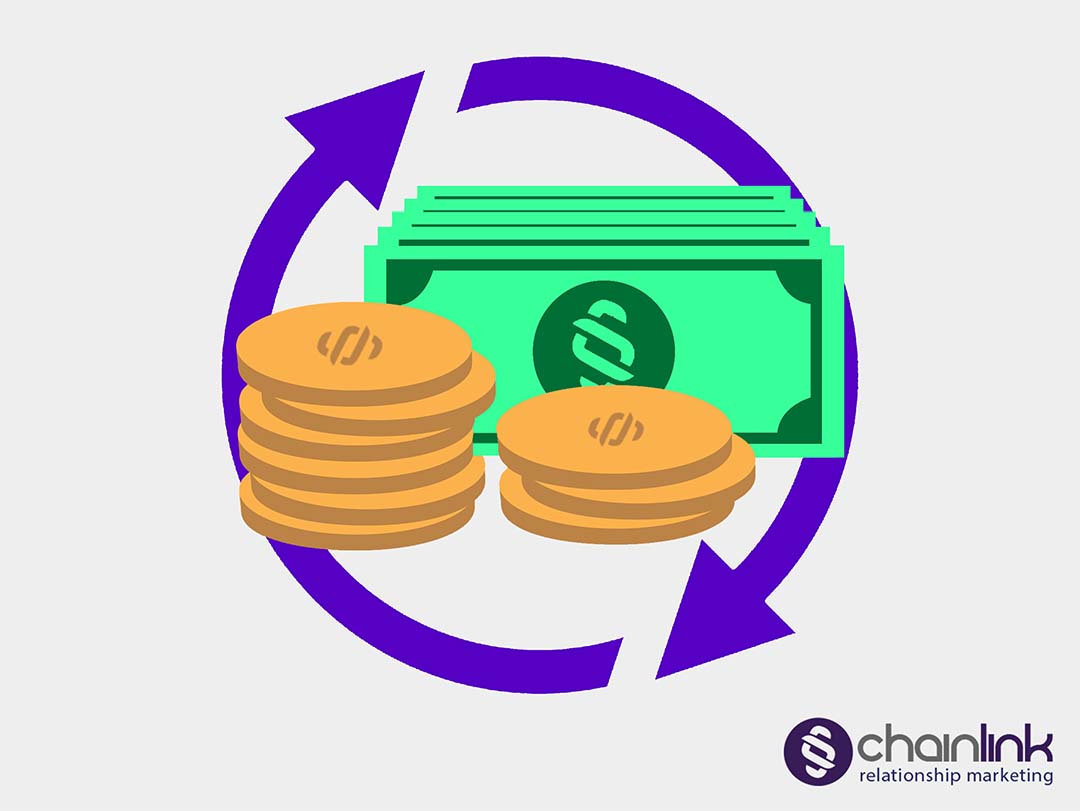 Sign Up for the Chainlink Weekly Newsletter
More SEO Insights from Chainlink Marketing
Want to create an SEO strategy that drives conversions for your company?
Chainlink is here to help.