1) Perfect Your Holiday Marketing Planning Process
For most companies, especially ecommerce brands, there is a lot of pressure to achieve your annual goals by the end of the year. Reaching your benchmarks is challenging if you don't have a realistic holiday marketing plan and timeline decided for the digital marketing tasks at hand. Retail ecommerce holiday season sales in the US have been steadily increasing over the past few years, and competition between companies is at an all-time high.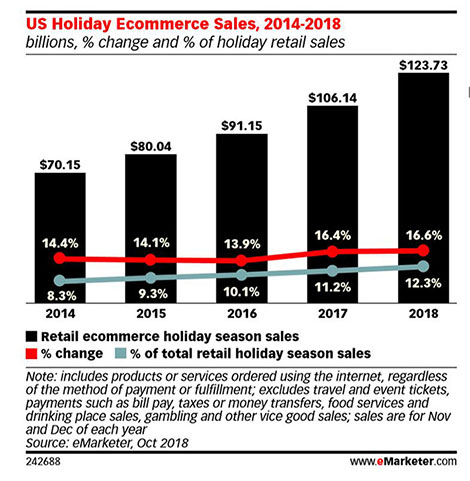 During a time when website traffic is projected to be at an all-time high (and customer service requests likely will be, too) you want to be as intentional as possible about making the best use of your time both individually and collaboratively. Create more efficient workflows for your team and design workflows to be as streamlined as possible.
Don't miss out on seasonal promotional opportunities or lose holiday sales to competitors because of lack of communication or organization. What digital organization tools does your team use to stay organized? If it's a platform like Monday or Trello, create a dedicated board for your holiday marketing efforts. The tasks associated with your seasonal digital marketing/sales are worth separating from everything else to track progress.
Staying organized seems obvious, but during a time of year when time is precious, organization tends to be an afterthought or a rush. However, it's an important proactive step to setting up your marketing team for success.
2) Focus on Content Marketing
Any successful digital marketer in 2019 will agree that a content-driven approach to engaging customers during the holidays is imperative. Goal-oriented content marketing is key to a more lucrative holiday season. Online businesses that use clever, high quality content with an emotional appeal will be shocked by how cost-effective their efforts are compared to less effective, aggressive holiday marketing/sales tactics.
Check out the chart below from eMarketer that shows how adding a content strategy element to your holiday marketing plan pays off. Drive organic traffic to your website by following best practices for SEO as well.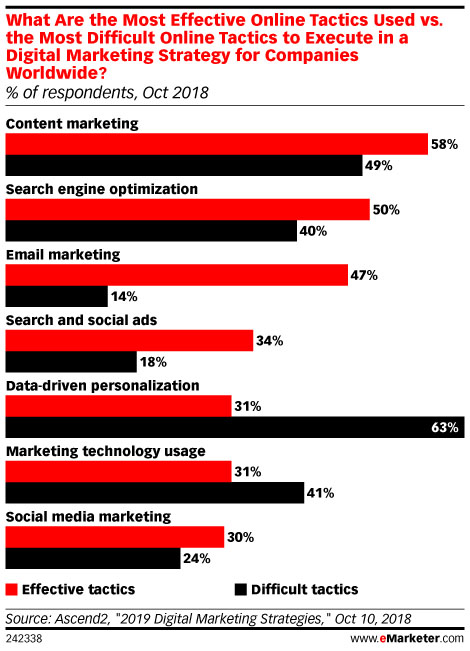 Start content marketing efforts as soon as possible
If you don't start a content marketing campaign months in advance, you can't expect to start seeing results by the time the holidays roll around. If you want to rank at the top of search results for competitive terms, that means you need to start a dedicated link building effort (and if you're starting in October and you expect to rank by December, it might even be too late.) This is why at Chainlink we encourage our clients to commit to at least 3 months of an SEO campaign so that they can see results that are reflective of progress over time with valuable metrics.
Do your research and pay attention to trends in your industry during the holiday season. You might also survey your audience to see what type of content they hope to read on your blog during the holidays. Are they looking for gift guides or tips for better organization, planning, and budgeting? What content formats do they prefer? The sooner you can find out and start creating content, the better. Google Surveys is a useful tool for collecting this kind of information.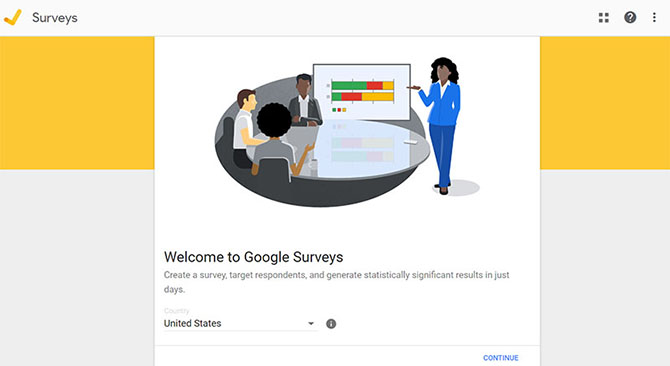 Maintain your brand voice throughout your messaging
Preserving the unique voice of your brand throughout your seasonal content creation allows you to resonate more strongly with your audience. Your first priority is to align your marketing messaging with your brand and your business goals. During a time when most companies are recycling the same generic seasonal cliches, use your holiday marketing copy to stand out.
3) Prioritize Customer Experience
Prioritize customer experience at all costs. When you're in the game of distinguishing yourself from your competition, authenticity and a quality customer experience will help you get ahead. Sometimes the only way to differentiate yourself is to make the customer experience better than your competitors'.
After all, statistics show that more than 75% of shoppers leave a website without converting. Considering the sheer volume of distractions and fierce competition for attention, it's safe to assume that your prospective customer has more reasons to leave than to stay on your site. Keep in mind the following two things as you create your holiday marketing plan.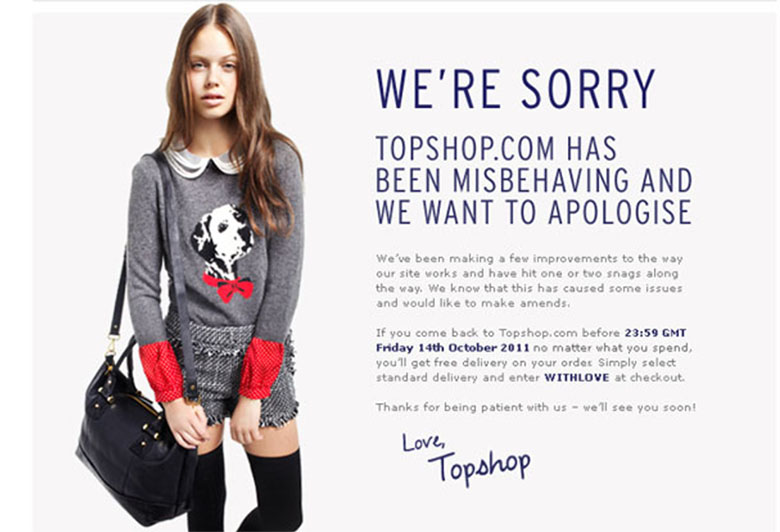 Unforeseen technical issues destroy a customer's experience
You could plan all year to ensure a perfectly optimized customer experience from their first interaction with a landing page to check out confirmation, but a technical issue could jeopardize the effectiveness of your careful planning. The solution? Assemble a team that can serve as a task force in the event that your site crashes or if there is some other kind of delay in processing orders. When you have a strategy decided in advance, it expedites your communication with customers.
Check in with your website's programmers to make sure it's up to date and ask them if there are any preventative steps in anticipation of more website traffic. Having your website on a monthly maintenance plan with your web developers is also a smart precautionary measure.
Retail companies like Topshop that rely heavily on online sales during the holiday season have suffered in the past from untimely website malfunctions and back-order issues. When all is said and done, sending a friendly apology email and doing everything possible to prevent it from happening again is the best course of action.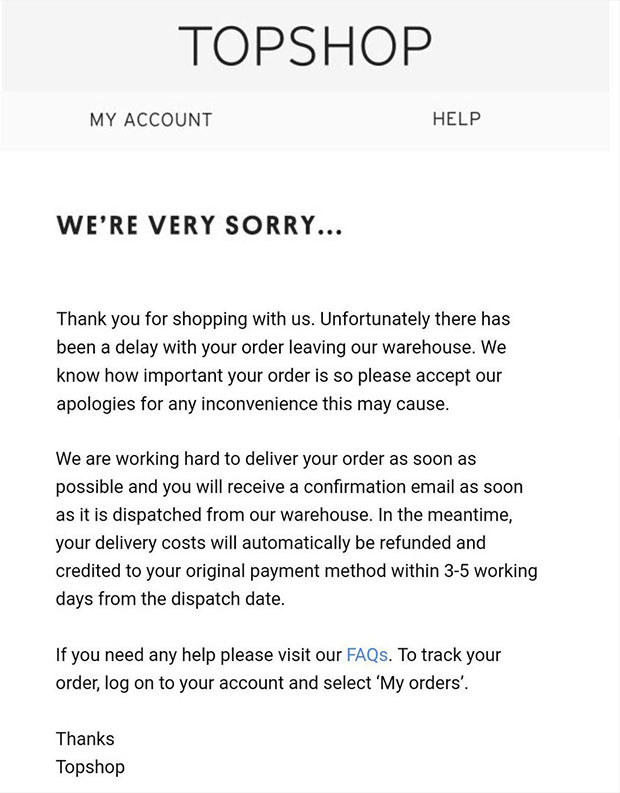 At Chainlink, we offer our website development clients the option to sign up for monthly support after building their websites. This allows us to make updates and tackle issues proactively to make sure our clients' sites stay in the best possible health. In the long run, this kind of maintenance prevents major disasters that could cost companies revenue.
A customer's decision making process takes time
The typical online sales cycle in 2019 is longer than in the past simply because shoppers have more options to choose between than ever before. Small "no name" brands that might have had a harder time competing with bigger brands now have a voice through channels like social media platforms. The exponential growth of small ecommerce brands makes it more difficult for consumers to make a final decision about who to purchase a product from.
 Also, it's important to account for the longer sales cycle and not create a false sense of urgency to buy your products/services. Any unnecessary pressure to take action could interfere with a positive customer experience. No one wants to feel forced into buying something when they're not ready, especially when holiday shopping brings its own stress along with the season.
Instead, only increase urgency during times when you know customers are more likely to make a purchase. For example, this data compiled below from Bain & Company shows the days where there was peak website interactions and sales volume.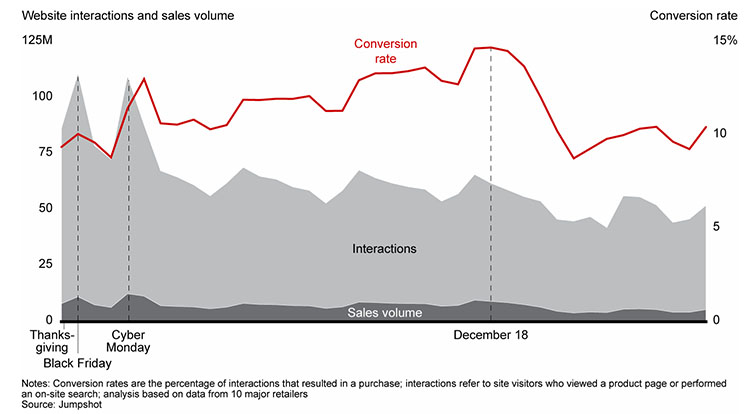 4) Invest in Effective Email Marketing Efforts
Depending on a company's size, goals, and budget, email marketing strategies vary, but there are also universal best practices to keep in mind during a busy time like the holiday season:
Focus on mobile friendly email marketing
The holidays are a crucial time to capture people's attention in their inboxes. Your customers are most likely reading your emails on their mobile devices as they're out and about in preparation for the holidays. Increase the chances of an email open turning into a sale by customizing your messaging for mobile device users and their attention span.
Consumers are completing more transactions on smartphones and other mobile devices than ever before. Businesses have a responsibility to ensure their emails are mobile responsive and to streamline checkout on their mobile sites (and apps) to maximize conversions.
Stay on top of your email marketing data analytics
During an important time like the holidays, make sure your data is the competitive differentiator between you and your business rivals. Whether you use MailChimp or another email marketing platform, keeping tabs on your specific key performance metrics (KPIs) for email campaigns during the holidays maximizes your effectiveness. Make decisions about drip email marketing campaigns based on past behavior and be sure to send these messages at the right time.
Wrapping It Up…
We hope you found our tips useful for reaching your seasonal marketing goals. It's important to make the most out of this holiday season to set your business up for success for 2020. 
At Chainlink, we'll guide you to create the right holiday marketing plan for your company with the help of our team of experts. Reach out to us to learn more about how our services can help your business leading up to the holidays. Also, remember to sign up for our newsletter below for more exclusive tips.
Sign Up for the Chainlink Weekly Newsletter
More SEO Insights from Chainlink Marketing
Want to create an SEO strategy that
drives conversions for your company?
Chainlink is here to help.