Email Marketing Provides the Highest ROI Across all Marketing Mediums
April 2019
The effectiveness and reliable return on investment of Email Marketing programs and initiatives for organizations of all shapes and sizes has become undeniable. However, many companies are often relegating this responsibility to very junior person within their organization.
Jon Cifuenes, an analyst at VB Insights, conducted the study and found that very often the data that can be collected during outbound email marketing is being ignored in the decision making process. He concluded, "Email marketing provides the highest ROI across the marketing spectrum."
According to Cifuenes, 32% of companies don't know on which devices their customers are opening emails and 29% aren't tracking revenue through emails. Here at Chainlink Relationship Marketing, we can provide these valuable data points to drastically help your organization's decision making process.
Chainlink Relationship Marketing can provide detailed real-time analytics and business intelligence about every single email that goes out, the recipients' responses and follow-on actions, and based on those interactions can trigger automated emails to continue nurturing the customer lifecycle.
Beyond just personalizing every interaction on a 1:1 basis, we can further helps segment your customers and prospects so that your creative and content teams can tailor laser-focused messaging that can we can deploy to further improve your marketing ROI.
Are you looking to make an impact with your organization's email marketing strategy? Want to learn more about Chainlink Relationship Marketing's cutting edge tools and our uniquely effective targeted email marketing process and managed automated multi-channel campaigns?
Reach out to us below to learn more about how we can help your business grow online. We'd love to give you a free consultation.
Also, don't forget to sign up for our newsletter for more exclusive tips and strategies that are both effective and easy to follow.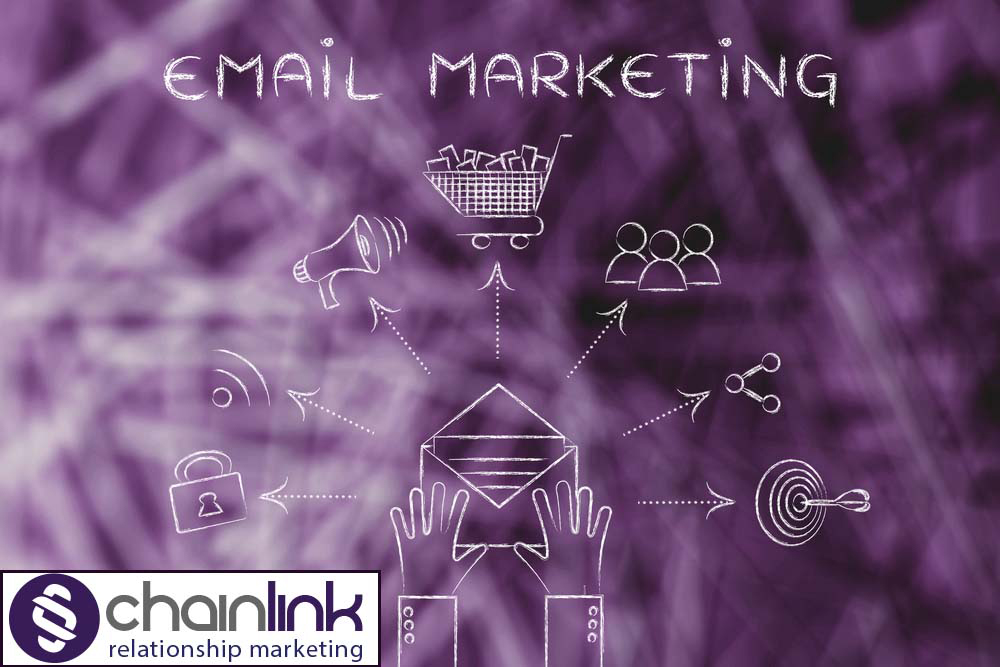 Sign up for the Chainlink Weekly Newsletter