Custom Photography Portfolio Website
Julie Soefer Photography
About the Custom Photography Portfolio Website
Julie Soefer Photography is a premier lifestyle, food, and hospitality photographer servicing clients across the US, based in Houston, TX.
Chainlink collaborated with the design agency partner to develop a custom photographer portolio website showcasing the client's work, her services, contact info, and booking information.
Custom Photography Portfolio Website
Custom Photographer WordPress Theme Development
Interactive & Fully Responsive Website
Gallery & Services Displaying Client's Services & Projects
Graphic Design Agency Partner Neiter Creative
https://www.juliesoefer.com/
Get a Free Quote
Please provide some brief info and one of our sales specialists will be in touch within 24 hours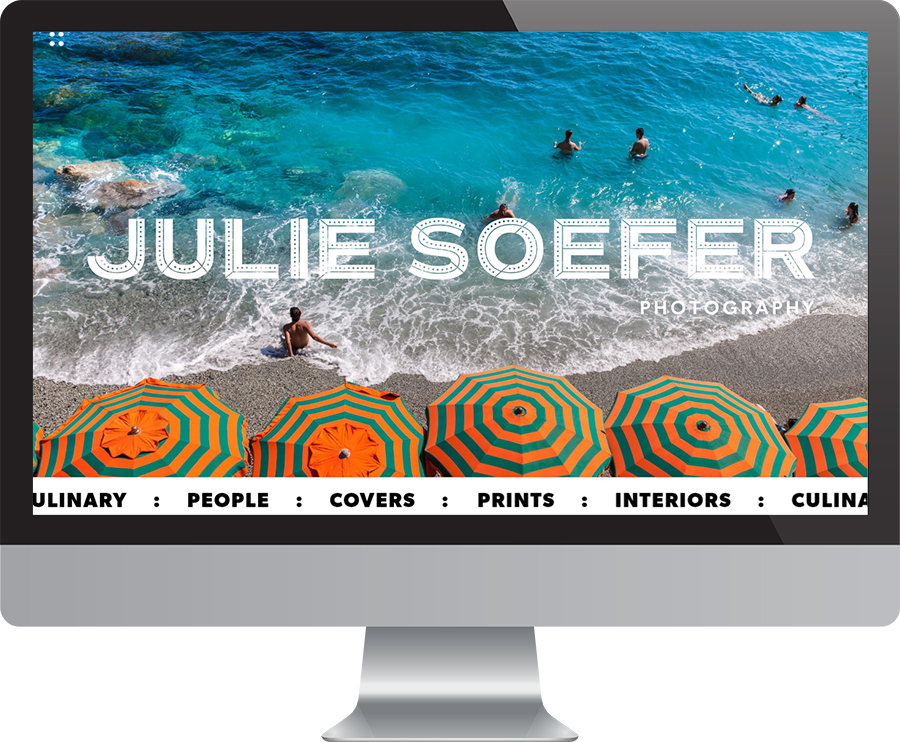 Photography Custom Website Development
Responsive photographer portfolio website development showcasing the client's work and service offerings. Highlights on the homepage include a scrolling ticker-tape that act as an internal menu, and also reveal different project portfolio images on hover.
Custom Photographer Portfolio Pages
Custom photography portfolio section showcasing selected work from across the Photographer's portfolio, including high-res imagery to highlight the quality of her work.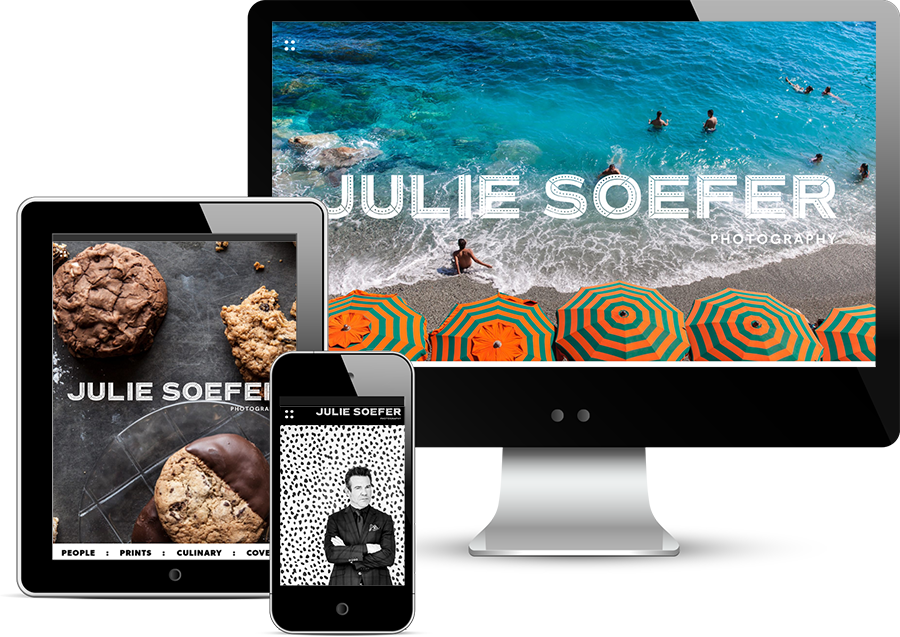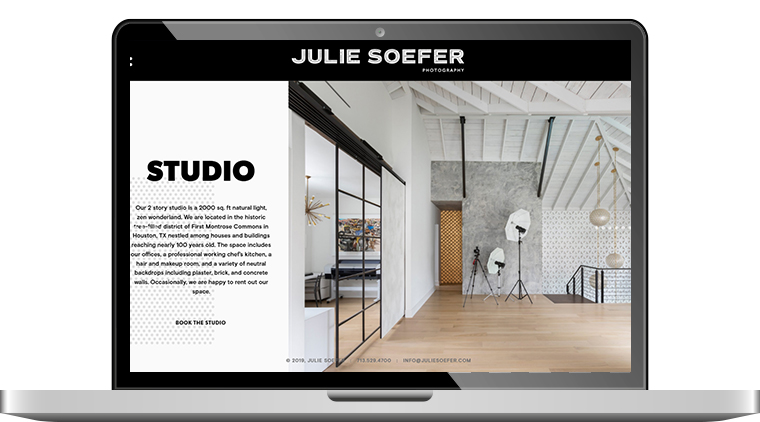 Custom Studio Booking Information
Custom studio informational page integrating a custom photography slider along with information about how to book the studio.