About the Ecommerce SEO On-Page Optimization & PPC Awareness Campaign
EFM - Engineered For Motion - is designed to meet at the intersection of active and elegant. Founded in New York in 2014, EFM is at the forefront of developing fabrics, manufacturing techniques, and thoughtful design details to support all the ways the body moves throughout the day, throughout the city, and around the world.
Chainlink performed an overall brand SEO audit & implementation for the company's Shopify site and collaborated with EFM to create a series of Ad campaigns to grow the brand awareness and keep customers coming back through a retargeting effort. Additionally, through the Chainlink Marketing Platform, Chainlink provided QR codes with customized landing pages for use in-store with signage to provide customers with more product information while shopping and lead capture to target customers after in-store visits.
Ecommerce SEO On-Page Optimization & PPC Awareness Campaign
On-page Shopify SEO audit & implementation
Google Ads Retargeting Campaign to bring back more repeat visitors
Google Responsive Ad campaign to grow brand awareness for specific target audiences
QR code initiative to drive scans to customized landing pages at local store centers
https://www.efmmenswear.com/
Get a Free Quote
Please provide some brief info and one of our sales specialists will be in touch within 24 hours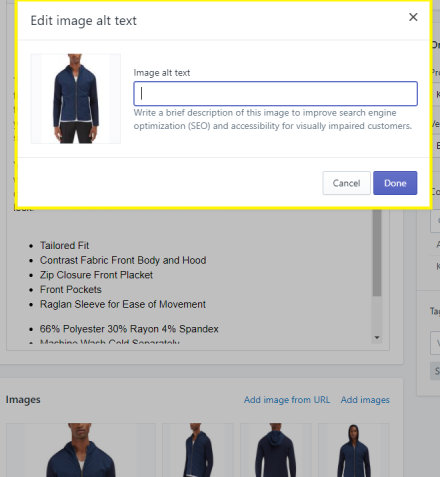 Shopify On-Page SEO Audit & Implementation
Chainlink performed comprehensive keyword competitive analysis for EFM and implemented all of the relevant SEO keywords, titles, and meta descriptions for the Shopify site.
Google Retargeting & Brand Awareness Advertising
Implemented a multi-program Google Retargeting effort to recapture engaged website visitors, and launched a brand awareness campaign based on audience demographics, psychographics, and shopper profiles.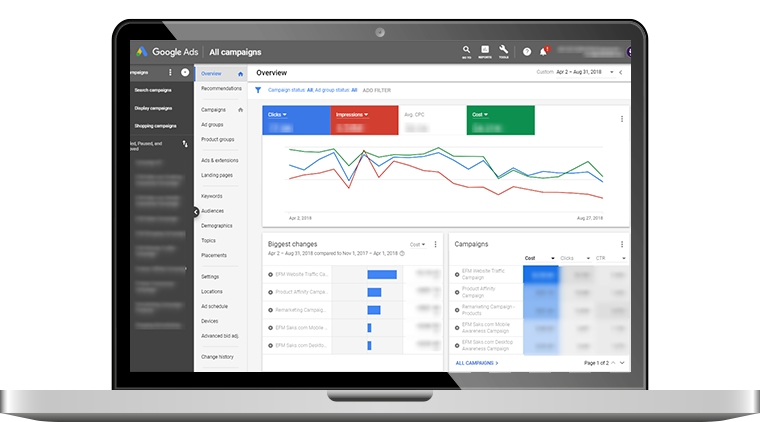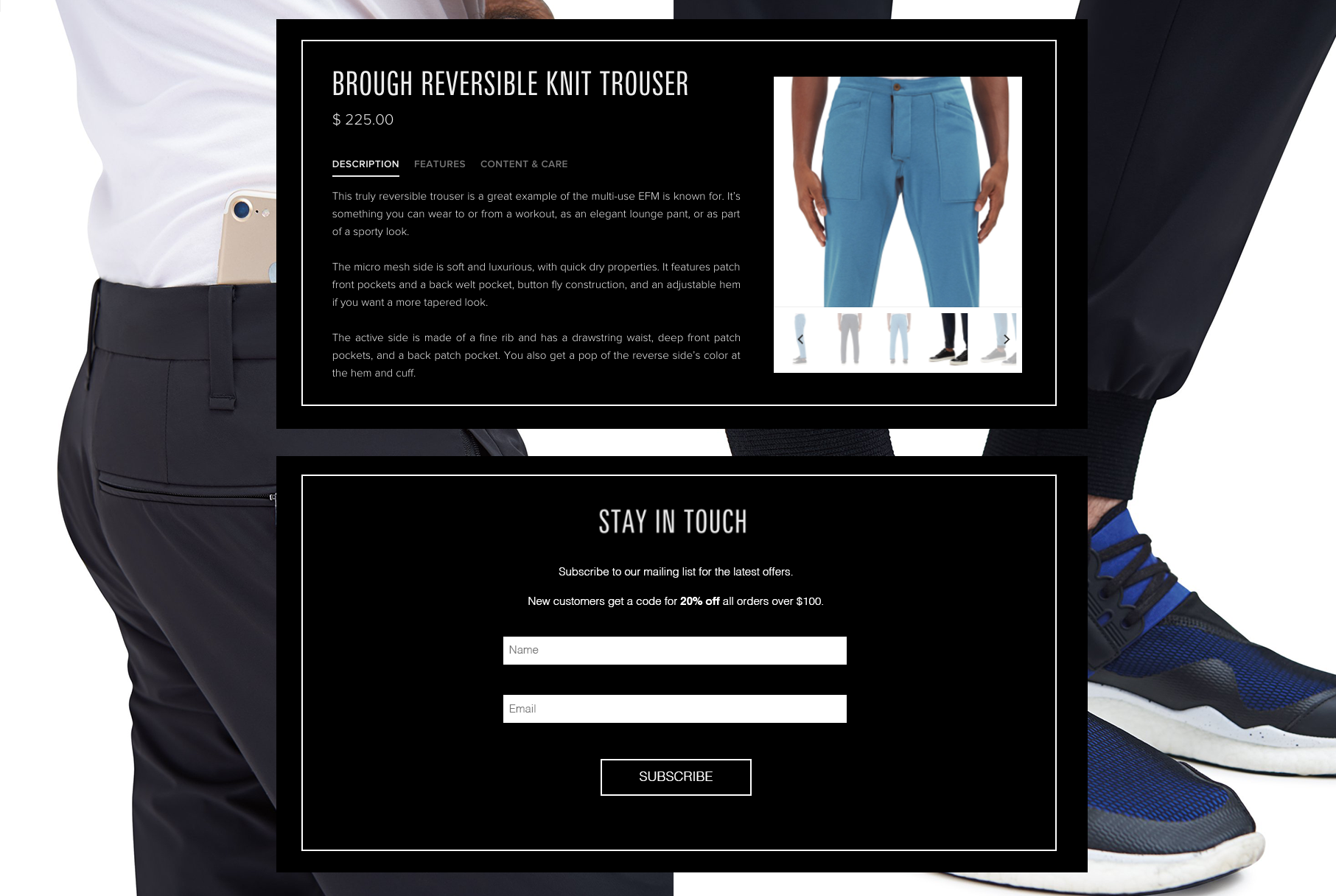 QR Codes for In-Store Scanning to Custom Landing Pages
Ran test program for in-store signage with custom QR codes that provided specific product information along with lead capture initiatives. The program was powered by the Chainlink Marketing Platform for tracking, analytics, and custom landing pages for each QR code.