About the Beauty & Dermatologist Custom Website
The Pearl Dermatology is a Houston-based dermatology clinic for a variety of aesthetic skin treatments and procedures.
Chainlink developed a custom website theme highlighting various skin conditions by age, gender, and ethnicity while providing a clear description of cosmetic conditions they treat and cosmetic procedures they provide to clients.
Beauty & Dermatologist Custom Website
Agency partner website development with Graphic Designer
Fully responsive website with a custom-built patient portal
Google-powered translation feature
SEO-friendly website development
https://thepearldermatology.com/
Get a Free Quote
Please provide some brief info and one of our sales specialists will be in touch within 24 hours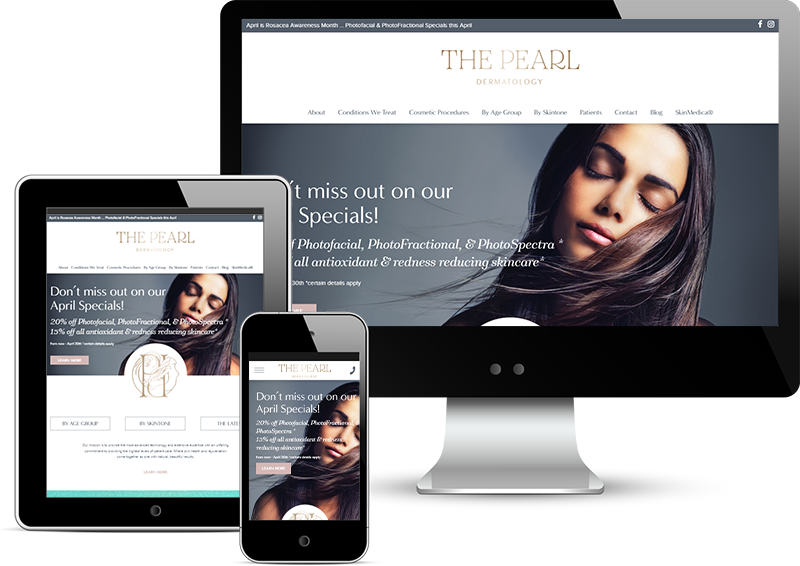 Custom Dermatologist Website Development
Fully responsive website development with a custom-built patient portal login. The site features an extensive knowledgebase for potential customers, describing common cosmetic and dermatology issues, and the treatments provided by the company, helping to promote inbound lead generation.
Custom Translation Feature
Chainlink developed a custom Google-powered translation feature with multiple responsive layouts to serve more customers.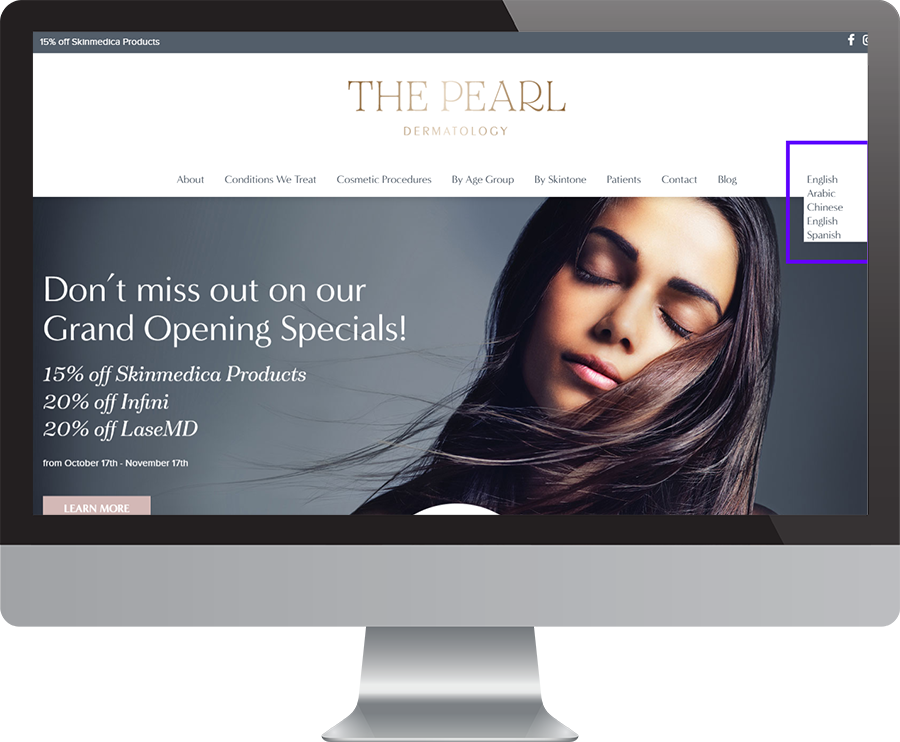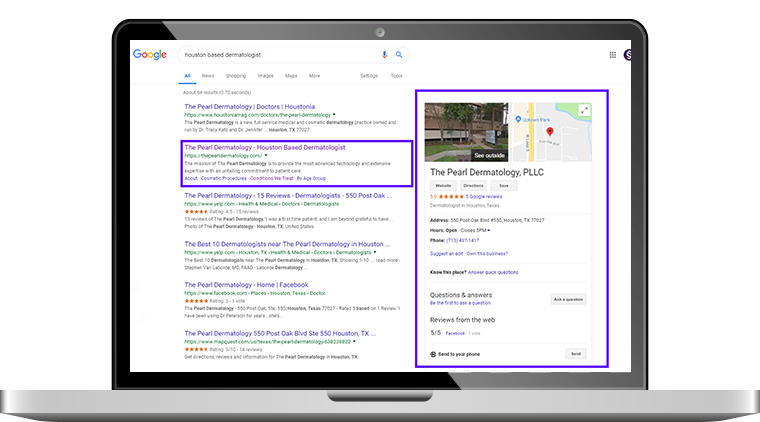 Local SEO optimized to provide as much digital visibility as possible and grow the client's customer base in the greater Houston region.