Construction Developer Lead Generation Custom Website
Orleans Shoring
About the Construction Developer Lead Generation Custom Website
Orleans Shoring is a New Orleans based company that specializes in shoring, leveling, structural moving, and home elevation for homes that suffer from flood damage and foundation issues.
Chainlink collaborated with the founders to design and develop a new website showcasing the client's services and past work, with Local-SEO best-practices at the forefront to reach more customers in the local New Orleans market.
Construction Developer Lead Generation Custom Website
Custom website design and theme development
Lead generation tools including Call To Action and site forms
Informational resources for customers that may be looking for services, including grant and funding information
Services showcase and testimonials
Local SEO best practices
https://www.orleansshoring.com/
Get a Free Quote
Please provide some brief info and one of our sales specialists will be in touch within 24 hours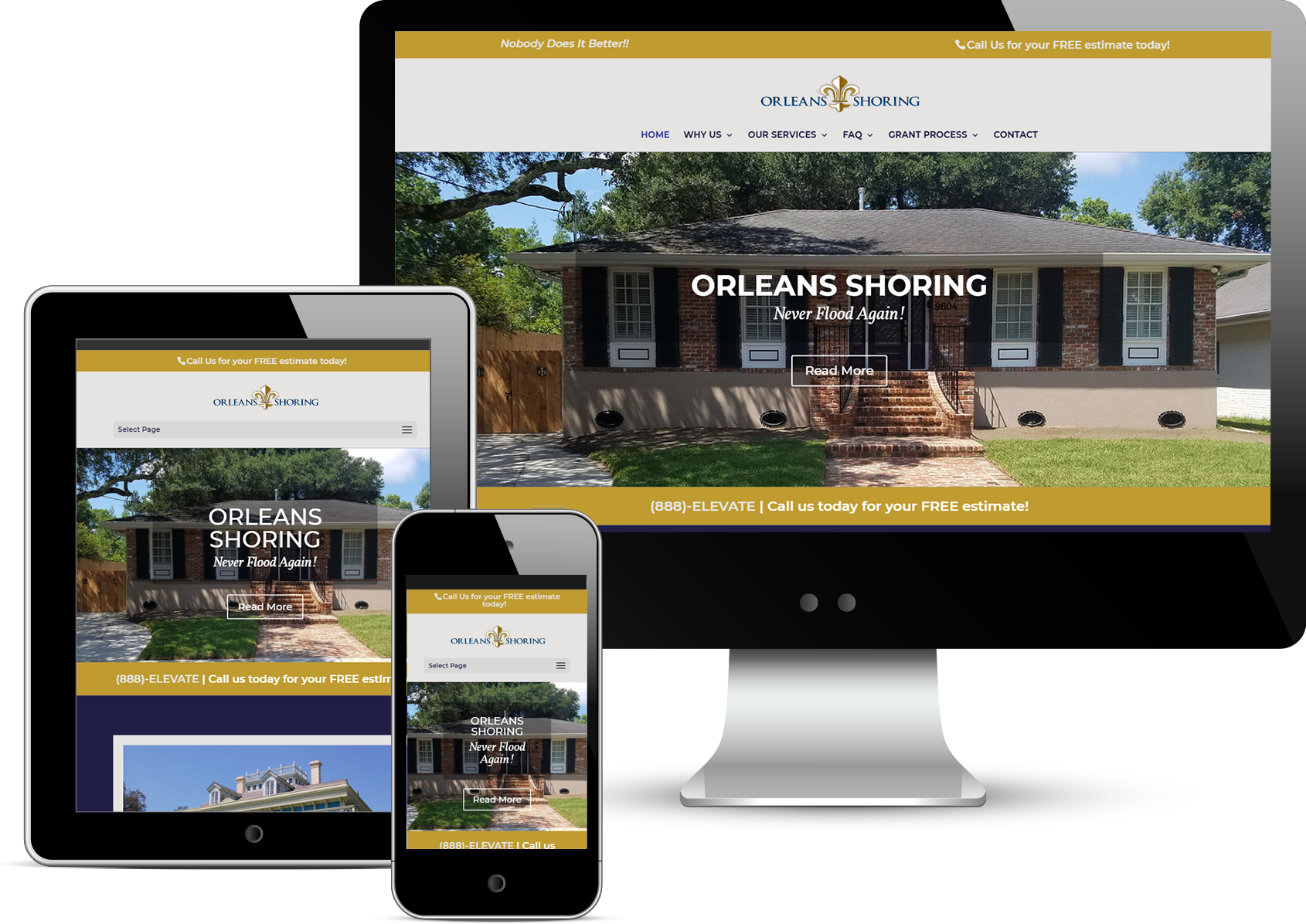 Responsive Website Design & Development
Custom responsive website design and theme development based on the company's existing branding, with deep informational resources establishing the company as an expert in the local market.
Local SEO Development & Best Practices
Implemented Local SEO best practices and optimized the site for identified high-value keywords to drive the site to the top of local search results in the greater New Orleans market.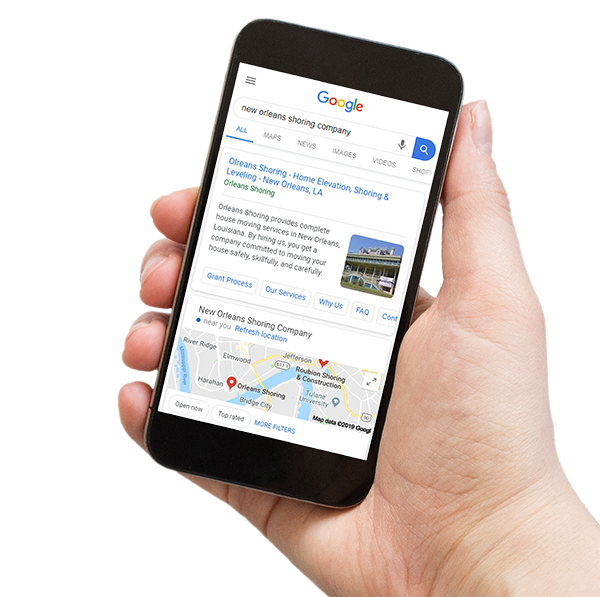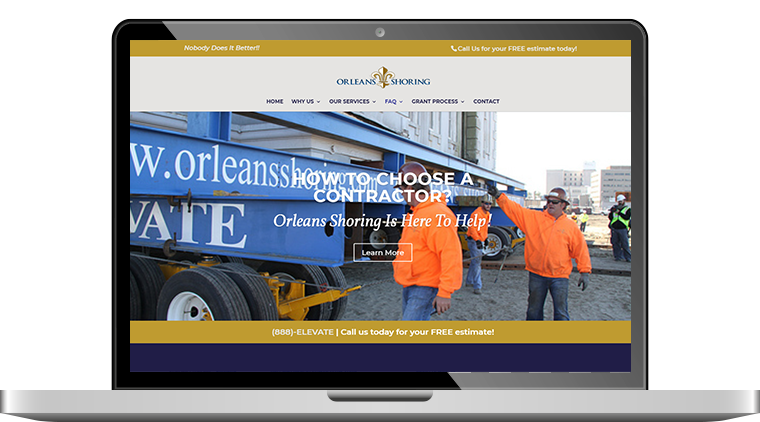 Services Showcase & Knowledge Base
Custom services sections showcasing the company's abilities and expertise with additional educational resources providing customers with all the information needed for funding and potential grants from the local and federal government.