About the Non-Profit Ecommerce & Event Member Management Website
The Krewe of Cleopatra is a parade that has been rolling down the streets of New Orleans during its annual carnival season for over 40 years now.
Krewe members continue to combine their passion for Mardi Gras and their love for the city of New Orleans every year, creating a unique sisterhood of family, friends, locals, and out-of-towners.
Chainlink provided a one-stop shop for website design and development, ecommerce management, member and event management tools, and marketing automation for member growth and retention.
Non-Profit Ecommerce & Event Member Management Website
Custom WooCommerce solution, including member-only access for purchasing products
Event & Membership integration with the Chainlink Marketing Platform allowing for custom event production, ticket sales, event ticketing, and event marketing
"Members Only" payment gateway allowing members to pay dues directly through the site, and purchase exclusive bead packages and special tickets to various events throughout the year
https://kreweofcleopatra.org/
Get a Free Quote
Please provide some brief info and one of our sales specialists will be in touch within 24 hours
Custom Theme Design & Graphics
Fully customized theme development for the organization, including videos, iconography, promotional items, and more.
Marketing Automation, Member Management & More
Custom integration with the Chainlink Marketing Platform providing marketing automation, event management including ticketing and seating assignments, custom admin/user roles, and seamless customer updates.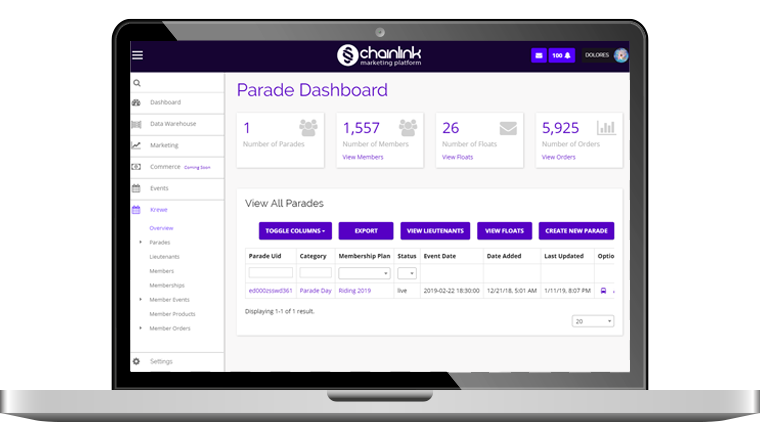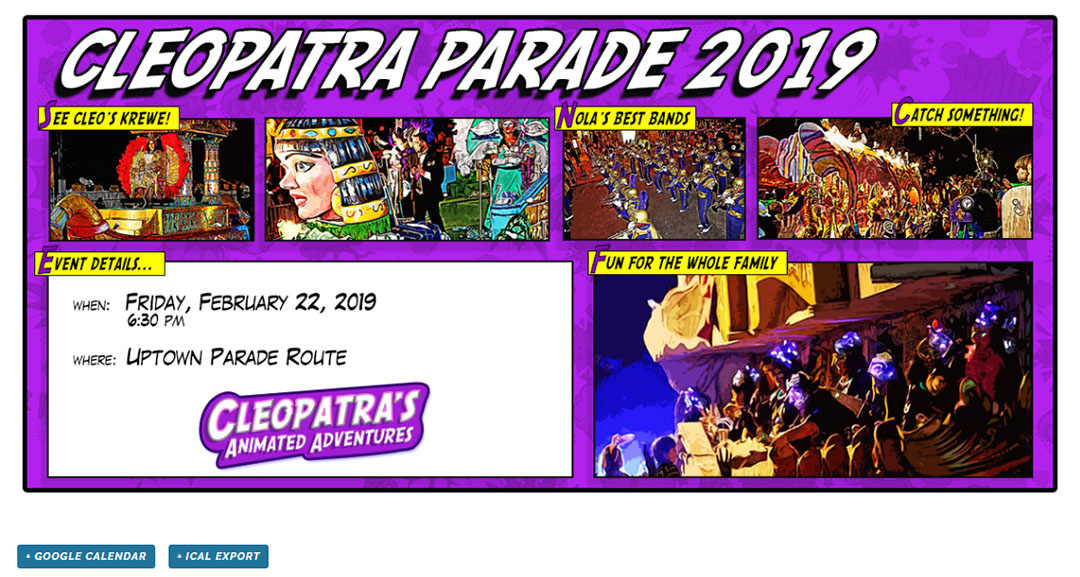 Ecommerce Member & Product Sales
Custom WooCommerce development allowing the Krewe to manage member signups and dues payments, and assorted member-only product sales of parade throws throughout the years (product design & development provided by Chainlink – learn more at Promotional Items Info).