Medical Pain Management Custom Website
Permian Basin Pain Management
About the Medical Pain Management Custom Website
The mission at Permian Basin Pain Management is to help patients manage their pain in the safest, most effective way possible. Working together with the talented graphic designers at Neiter Creative, our team listened to the specific needs of the Permian Basin Pain Management Group and helped them come up with the best medical services website for their Texas-based practice.
Medical Pain Management Custom Website
Fully responsive WordPress website with a user-friendly back-end editor
Custom forms and easy to understand patient interface
SEO-friendly web development
Graphic Design Agency Partner Project with Neiter Creative
https://permianbasinpainmanagement.com/
Get a Free Quote
Please provide some brief info and one of our sales specialists will be in touch within 24 hours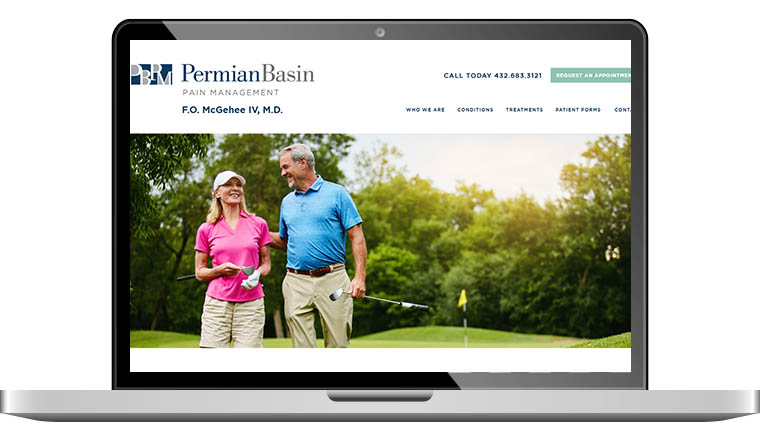 Custom Medical Website Theme
Approachable and informative medical website with information about various medical and pain conditions and available treatments provided by the client.
Custom Pain Conditions and Treatments
Custom designed descriptions and treatments for various patient issues providing easy navigation to relevant information for potential and current patients.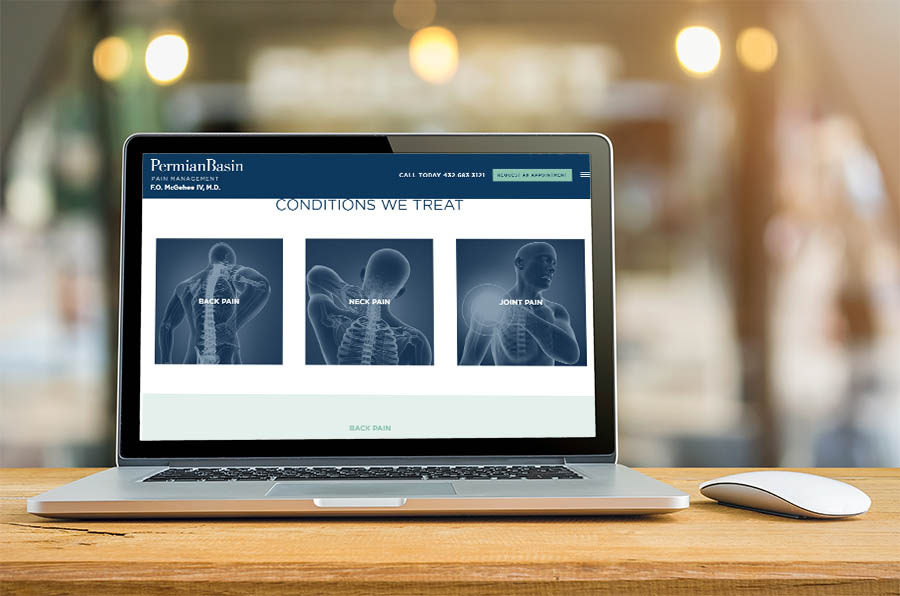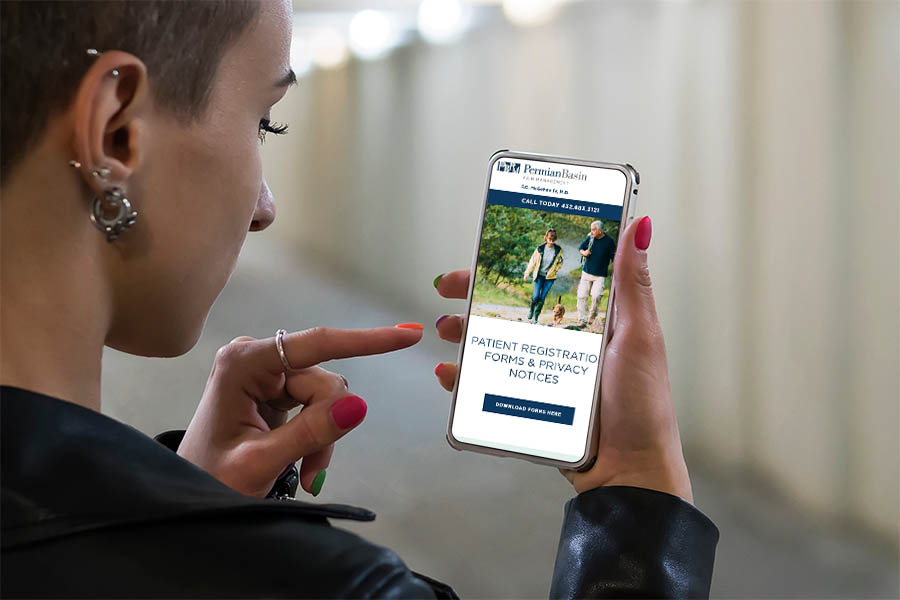 Simple and understandable patient forms and information accessible across devices to allow for faster patient intake at the practice.